And the Back-to-School raffle winners are….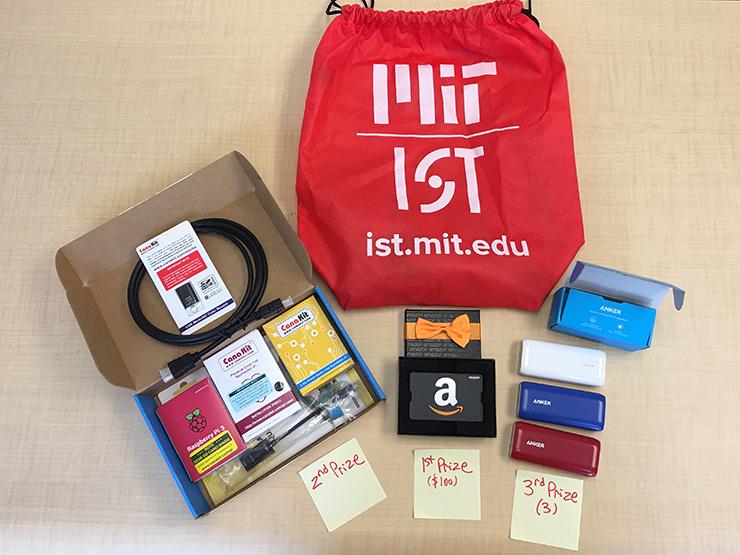 Thanks to all of the MIT students who entered Information Systems and Technology's (IS&T) Back-to-School raffle.
546 students, both undergrads and grads, generated 1,498 entries for our drawing for a chance to win an Amazon gift card, a Raspberry Pi kit, and one of three portable chargers. We are pleased to announce that the winners are… (drum roll, please):
Congratulations to all of the winners! We'll be in touch soon to get you your prizes.
Thanks again to all who entered. Have a great year, everyone!