IS&T Will Broadcast NERCOMP Regional Conference in E17 Learning Center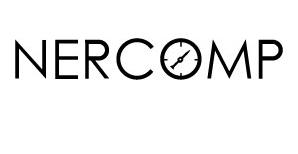 NERCOMP will host its annual conference on Tuesday, March 13 and Wednesday, March 14 in Providence, RI. Can't attend in person? Then come watch some of the sessions online in IS&T's Learning Center in E17-121. The ability to attend these sessions virtually at your workplace ties in nicely with the conference's theme: "Does Technology Enhance or Limit Human Interactions?"
This year's keynote speakers include Dan Roberts, President and CEO of Oullette and Associates Consulting, Inc. and New York Times columnist David Pogue. Roberts will be joined by an expert panel to discuss "Increasing Awareness of IT's Value Through Marketing." Pogue will focus on "Disruptive Tech: What's New, What's Coming, and How It Will Change Everything."
Viewing the Broadcast
The NERCOMP online program is not fully inclusive of the live conference, but all general sessions will be broadcast, as well as selected tracks. To attend, simply show up a minute or two before the session you'd like to see. IS&T staff will make sure the door is open and the session is running.
If you have questions, please contact Margaret Mahoney or Elaine Aufiero, who will be helping to coordinate the online conference for IS&T.