Got Mobile? Connect Securely to MIT's Wireless Networks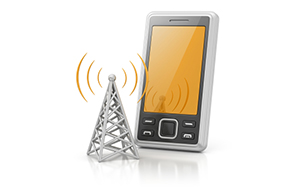 As a reminder, MIT's open wireless networks will be retired in January 2012.
 
If your mobile device – iPhone, iPad, Android, or BlackBerry to name a few – is set up to connect to either the MIT or MIT N wireless networks, you will need to "forget" these networks under your device's Wi-Fi options. The MIT SECURE and MIT SECURE N wireless networks will remain in place and will enable you to connect your mobile device securely.
 
Instructions on how to connect your mobile device to MIT SECURE or MIT SECURE N are provided through these links:
 
Mobile Platforms Supported by IS&T
Apple's iPhone, iPad, and iPod
Android
BlackBerry 5 OS
BlackBerry 6 OS
Windows Mobile 6.x
 
Unsupported Mobile Platforms
Windows Phone 7
webOS
Maemo 5
MeeGo 1.2
 
IMPORTANT NOTE: If you have not changed your Kerberos password since June 2010, you will need to change it before using either of the MIT SECURE wireless networks. This step will ensure that your password is synchronized with MIT SECURE's authentication servers.
 
You can change your Kerberos password online.
 
Additional Information
As you make the transition to MIT SECURE networks, you may find these Hermes knowledge base articles helpful: 
What Is the difference between MIT's wireless networks?
How to connect to MIT SECURE wireless
 
If you need assistance connecting your mobile device to MIT's secure wireless networks, contact the Mobile Devices Team at mobile-help@mit.edu.