Net Smart Will Boost Your Online Savvy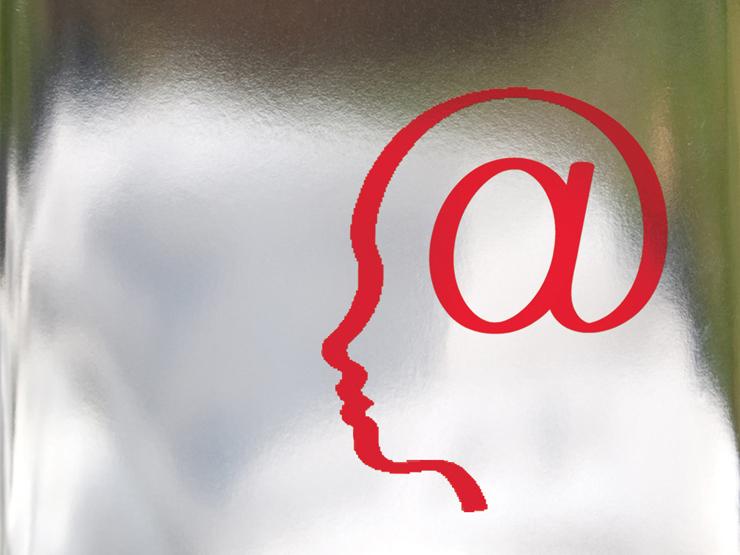 Despite its title, Howard Rheingold's new book, Net Smart: How to Thrive Online, is less about "how to" and more about context, know-how, and mindful strategies. There are many useful tips and pointers in Net Smart, but it's not your go-to guide for setting up Google Reader or creating a LinkedIn group. Reading it is like taking a thought-provoking college class on digital literacies, a course full of terms and concepts – like invisible audiences, playbor, and architectures of participation.
Even so, Rheingold's approach isn't academic. He's invested in guiding our understanding and use of social media because he believes that "the ways people use new media in the first years of an emerging communication regime can influence the way those media end up being used and misused for decades." So he's on a mission to educate users about five important literacies in today's always-on world: attention, participation, collaboration, "crap detection," and network smarts.
Rheingold understands that many of us feel like we're drowning in a sea of information and he quotes some telling statistics about the deluge – for example that "Thirty-five hours of video are uploaded to YouTube every minute." He also appreciates the Alone Together concerns voiced by Sherry Turkle and others.
But Rheingold sees things in a different light, based on years of in-the-trenches experience (he coined the term "virtual communities" in 1987) and a profound interest in the power of digital media. You can get a sense of his field of vision by sampling some of his key points:
Humans have a history of feeling threatened by new technology, from the alphabet to cars to TV. But we adapt and gain new powers and wouldn't dream of going back.
You can limit social media's power to distract by being mindful. This gets easier with practice, because the act of repeating mindful awareness strengthens those neural circuits. Rheingold suggests that we "learn to make microdecisions about whether to pay attention to information at all, open a browser tab for later, or bookmark it."
The real-time Web is not a queue we can manage, it's a constantly flowing stream. "Don't even try to keep up. Learn to sample." Rheingold recommends setting up an RSS reader or a service with templates to organize your news and information sources.
You can tune out most of the online static by joining thoughtful communities that share your interests and provide relevant links and reviews.
You can find the answer to almost any question by doing an online search. If you're serious about the material, check the sources and find out what others say about them. Rheingold provides plenty of pointers on performing streetwise "crap detection."
We've moved from an era of broadcast networks (one-to-many) to social networks (many-to-many) that invite participation, where anyone with a computer or smart phone also owns his or her own virtual printing press and broadcast station.
Digital media and networks make social production possible – projects like open-source software, Wikipedia, and citizen science. Participants contribute for many reasons: to learn, to build an online reputation, to meet others, to contribute to the public good.
Net Smart starts up close with the personal and zooms out to examine participatory culture, collective intelligence and crowdsourcing, the shape of social networks, the public sphere, and even beyond, with a nod to Berkeley's SETI@home (Search for Extraterrestrial Intelligence) project. Net Smart is also the kind of book that you can open on almost any page and find an attention-grabbing observation – for however much attention you have to spare.
Book, Trailer, Talk
Net Smart: How to Thrive Online is published by the MIT Press. You can view its table of contents and sample chapters, listen to an author interview, and even watch Rheingold in a book trailer on the publisher's Net Smart web page.
If you're curious about Rheingold's work and want to boost your net smarts, you're in luck. He will be giving a talk at the MIT Media Lab on May 10 at 2 pm, followed by a conversation with Joi and Mimi Ito.