A Cloud-Based Tool for Greener Product Design: Two Sloan School Classes Sign On and So Can You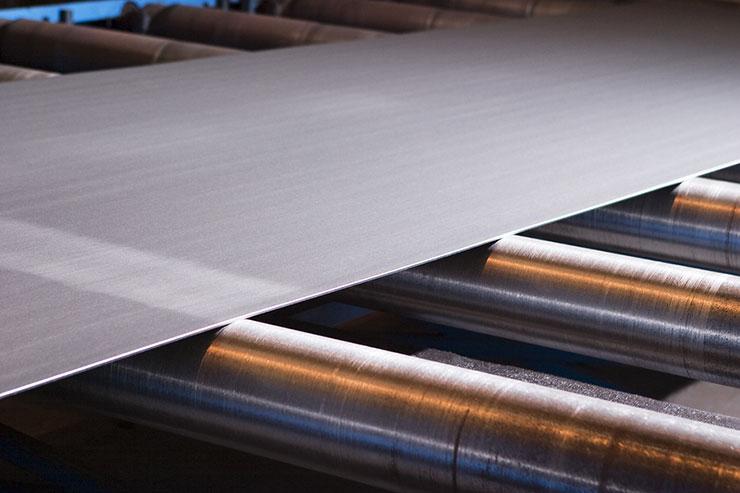 PHOTO: NOSNIBOR137 / BIGSTOCK
Sustainable Minds®, a Cambridge Innovation Center startup, has developed a cloud-based tool that makes it easier to "design greener products right, from the start." Their Sustainable Minds software lets product designers explore, up front, the environmental impacts of design decisions throughout a product's life cycle, from materials and manufacturing, to consumables and energy use, to end-of-life considerations such as recycling and waste.
In short, Sustainable Minds is an easy-to-use life-cycle analysis (LCA) tool. Full-blown LCA tools require extensive data gathering and analysis and come with steep learning curves. Sustainable Minds is designed to be both accessible and focused on the environment. Whether you're a student in a product design class or a product designer at a company, you can enter a list of materials into Sustainable Minds and get a quick hotspot analysis and environmental impact number.
Hotspot analysis helps designers see a product holistically and determine the most important impacts to mitigate. Doing this analysis at the start can significantly improve the product's overall environmental impact, while still factoring in the costs and performance characteristics of materials. Sustainable Minds calls this approach "eco-concept design."
Because the software is in the cloud, new data is continually being added. Sustainable Minds works closely with materials manufacturers to enter their specifications into the system. Providing this data helps companies increase awareness of the innovative materials they offer, while users of the software can discover materials they might not otherwise know about. It's a win-win scenario.
The software also leverages the benefits of cloud-based collaboration. Once you've subscribed to the service, you can connect with professionals in manufacturing, consulting, and education who are using Sustainable Minds.
The MIT Sloan School Connection
Two MIT Sloan School faculty, Steven Eppinger and Jason Jay, employ Sustainable Minds in their courses. Eppinger, who helped pioneer the software's use in academia, teaches a popular Product Design and Development course. Multidiscliplinary teams made up of Sloan students, MIT engineering students, and students from the Rhode Island School of Design develop products over the course of a semester.
Eppinger has been buying Sustainable Minds subscriptions for his students for a few years and now makes developing an environmental footprint a key milestone in the course. He likes the fact that "You can model just a single choice. If you're deciding whether to use aluminum or magnesium for this one part, the software helps you make that choice easily. You can see the scores for each and which would be the environmentally preferable alternative."
Last year Eppinger approached colleague Jason Jay about going in on a Sustainable Minds subscription package. Jay now uses the software in his course, Laboratory for Sustainable Business (S-Lab). Last spring one of his teams used Sustainable Minds to develop a report on packaging options for a luxury retailer, enabling the company to make an environmentally sound choice.
Jay sees another niche for this software outside the formal curriculum. MIT sponsors various competitions, from the MIT Global Challenge to the 100K Entrepreneurship Competition. Any of the teams involved in these challenges – whether designing a medical device, equipment for cleaner water, or a mechanism for conserving energy – could benefit from using the software.
Subscriptions Available! Learn More
This year Eppinger and Jay signed up for 100 Sustainable Minds subscriptions. They've reserved 30 subscriptions for their courses; 70 are available at no cost to community members. Jay hopes that teams developing products for competitions around campus will jump on the chance to use the software. Individuals can also request one of the subscriptions.
Says Jay, "The reason the company is called Sustainable Minds is because it's about getting you to think differently, to think from this full life-cycle perspective on environmental impact." If you're ready to design for a greener world, Sustainable Minds can pave the way.
For a walk-through on how to benchmark, model, and compare concepts when designing greener products, view Sustainable Minds' Eco-concept Design and LCA Demo. To find out about getting a Sustainable Minds subscription, contact Jason Jay at jjay@mit.edu.