Journey to the public cloud using VMware's vCloud Air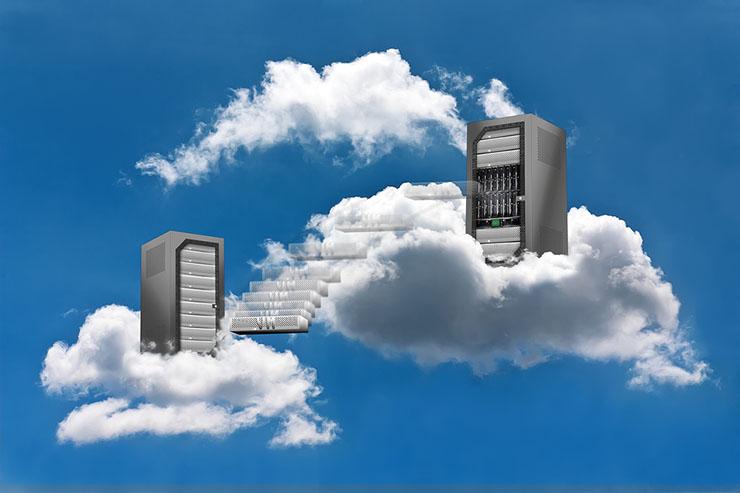 Image: Bigstock/Fernando Madeira
Nathan Thaler is the senior manager of IS&T's Cloud Platforms Team and the former team leader of the department's Enterprise System Administration group.
Eight years ago, IS&T's server infrastructure was over 90% physical HP Linux and Sun Solaris servers. It took months to deploy new servers and, early on, the department saw virtualization as the path forward. In 2008, IS&T's senior leadership paved the way to move tier one production servers (including database servers) to virtualized infrastructure.
Within a couple of years, IS&T's Server Operations Team had virtualized most of this infrastructure, transitioning applications to run on modern x86-64 Linux and Windows operating systems. The team could now deploy a new virtual machine (VM) in a matter of days.
Fast forward to 2015. A new IS&T team, Cloud Platforms, was tasked with supporting on-premises infrastructure while fielding requests to provide resources for dozens of new VMs per week with significant disk and memory requirements. It quickly became clear that IS&T couldn't get in front of the curve by continuing to invest in data centers, network gear, and servers. It was also clear that, for many of these projects, the future lay in Software as a Service (SaaS) offerings.
How does one support the needs of legacy, business-critical applications, and provide flexible infrastructure to support new VM-based applications or a migration to SaaS? The short answer is the hybrid cloud. Employing a lift-and-shift strategy, IS&T has migrated legacy systems to the cloud and will maintain them there until replacement SaaS offerings are available.
Using VMware's vCloud Air service, IS&T moved over half of its servers (more than 1,400 out of 2,800 managed VMs) to the public cloud in only a year. This was done using principles familiar to startup culture: continuous incremental progress.
With over 50% of its VMs migrated, and a clearer path to moving the remaining systems, the Cloud Platforms Team can now focus less on data-center-related tasks, and more on programmatically defining its infrastructure, including cutting-edge architecture and advances in software-defined offerings.
To learn more about this migration to the cloud, see the in-depth article, Journey to the Public Cloud with Reality-Based IT, published in the VMware vCloud Blog. If you have questions about IS&T's cloud computing offerings, reach out to the author via email.
Update January 31, 2018: Earlier this month IS&T's move of more than 2,000 virtual machines to the cluod was successfully completed. Here are some facts and figures about the project.