New APIs in the Developer Portal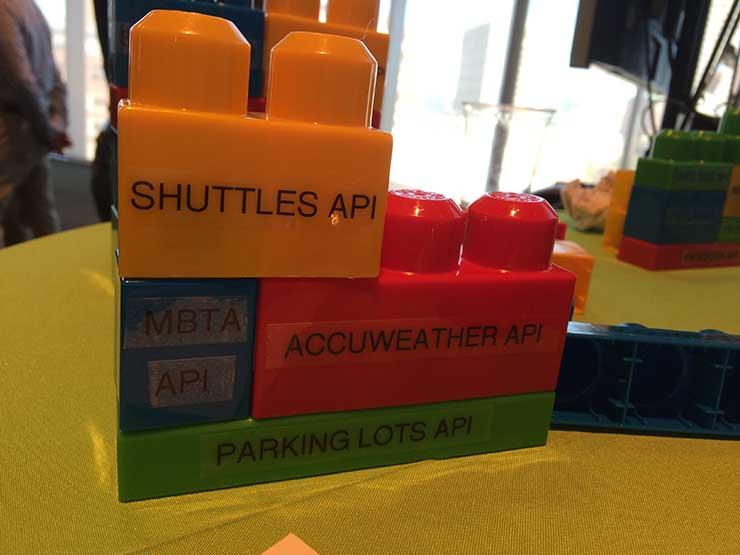 Future APIs? Photo Credit: Phil Johnson
Launched last fall, the beta version of the MIT Developer Connection has grown significantly with the addition of five new APIs. These new REST APIs join the People API, which has already been used in applications throughout MIT, in providing developers with a easy, standardized ways to access data about the Institute in order to quickly build interesting and innovative applications for the MIT community.
Currently, APIs available to developers in the MIT community through the Developer Connection are:
Classrooms - The Classrooms API provides information about classrooms for the current term at MIT owned by the Registrar's office.
Courses - The Courses API provides attributes about courses of study and academic programs available at MIT, at both the graduate and undergraduate levels.
DLCs - The DLCs API provides data about departments, labs, and centers at MIT based on the HR (rather than the financial) hierarchy.
People - The People API provides basic directory information about students, staff, and affiliates at MIT by name or by Kerberos ID.
Subjects - The Subjects API provides course catalog listings by term and department.
Terms - The Terms API provides information (such as dates) about current and future terms at MIT.
API documentation and access can easily be requested through the site, as can support and consultation.
In addition to these MIT APIs, information about several external APIs available to the MIT community, such as the Dropbox Core, Dropbox for Business, and Qualtrics APIs, are also featured on the site. Documentation about MIT IS&T offered developer tools will soon be added, as well.
As more features and APIs are added to the portal, the Developer Connection aims to be a source for MIT-related developer content and will allow for developers to communicate with IS&T and each other.
The Developer Connection Beta is located at developers.mit.edu.
Have feedback about the portal or ideas for an API or app? The Masterminds team wants to hear from you! Contact us by using the website or by emailing developer-connection@mit.edu.