IS&T introduces BoardEffect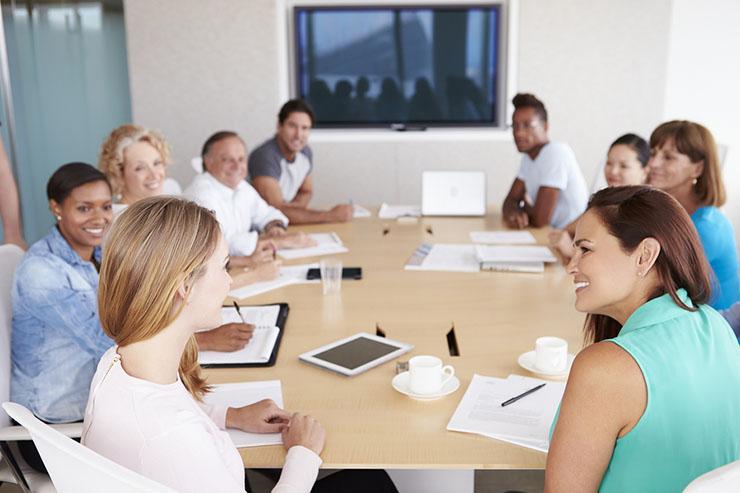 Photo: BigStock / monkeybusinessimages
If you run a board, committee, or group, you know it can be a challenge to plan meetings and keep members informed of changes. This is true even if you meet only once a year.
Fortunately, there's software that can make a difference. BoardEffect, a cloud-based platform, optimizes the planning of meetings and promotes connectivity among members. And it's available to MIT community members at no cost.
Why BoardEffect?
Information Systems and Technology (IS&T) spent significant time researching and comparing meeting software, looking for ease of use, security, and data storage options. The best choice was BoardEffect, which works on desktop and mobile devices and has an extensive list of features. Users can
Create agendas and calendars for upcoming events
Invite members to a meeting and create guest lists
Create a meeting book of electronic documents and resources
Meeting book materials are automatically converted to PDF and can be placed in a specific order. There's also an option to generate a cover page and agenda for a meeting book.
MIT's BoardEffect portal is HIPAA-compliant and Touchstone- and Duo-enabled. Sensitive information such as medical information and student records are completely secure.
For a walk-through of features, watch the BoardEffect Introduction video.
Support
The IS&T Knowledge Base has a BoardEffect Landing Page with detailed information about its use.
If you would like to have a discussion about whether BoardEffect is appropriate for your group, send email to ist-be-groups@mit.edu.