IS&T Walk-in Service Center moves January 20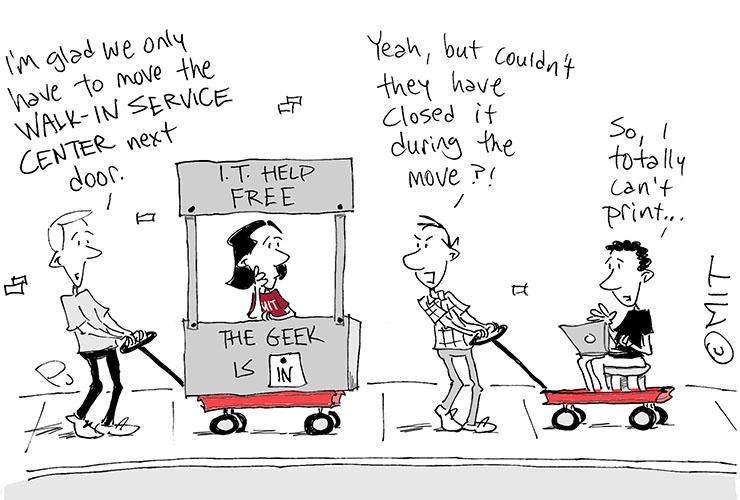 On January 20, Information Systems and Technology (IS&T) is moving our walk-in service center from its temporary location in E19-306 to newly renovated space on the first floor of E17.
The walk-in center will remain open in both locations during the move. On-site hardware repair services will be closed for the day and reopen on Monday, January 23 at 9 a.m.
With this move, IS&T becomes the first occupant of the new Atlas Service Center. In March, services currently offered in the basement of W20 and elsewhere on campus will join IS&T in the new space.
The Atlas Service Center will become the MIT community's destination for integrated in-person services, including:
ID cards and passport photos
Commuting benefits (T-pass, parking, and other options)
I-9 employment eligibility verification
Tax treaty guidance
Tech Cash
Background checks and finger printing
New employee orientation
To visit the new location in E17-106, enter at 40 Ames Street. To learn more about the Atlas Service Center initiative, visit AdminConnect.