Help celebrate the Walk-In Service Center's new home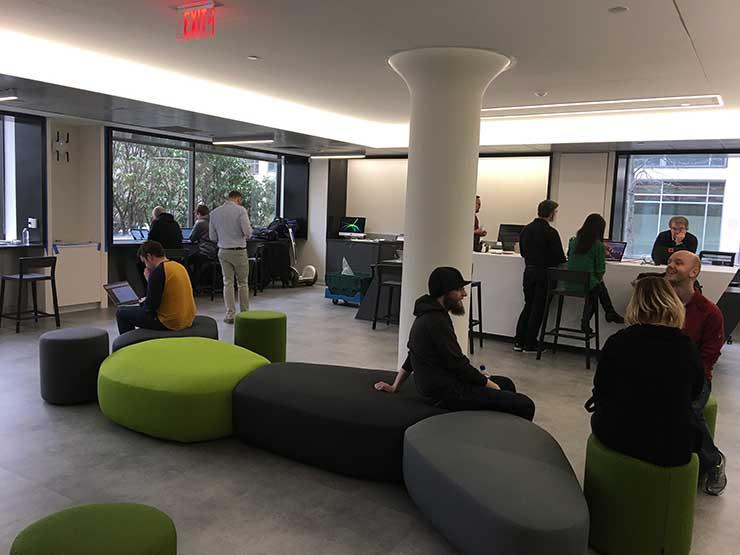 Join Information Systems and Technology (IS&T) on February 8, 2017 as we celebrate the relocation of our Walk-in Service Center. Temporarily located in E19 for the last several months, the walk-in center returned to E17-106 last week and became the first tenant to occupy the new Atlas Service Center space. The IS&T walk-in center is open to MIT students, faculty, and staff from 9 a.m. to 5 p.m. Monday through Friday.
To introduce the MIT community to the new walk-in center, IS&T will hold an event there on February 8 from 1 to 4 p.m. Come by and get your laptop tagged, grab a YubiKey, learn about student job opportunities with IS&T, have some food, and enter our raffle!
Raffle!
IS&T is holding a raffle* on February 8 at our new walk-in center. Stop by E17-106  between 1-4 p.m. to enter for a chance to win one of the following:
First prize: Apple iPad Mini
Second prize: $100 Amazon gift card
Third prize: $50 Amazon gift card
If you are unable to make it during the event, you can enter the raffle by checking in with an IS&T consultant in the walk-in center during business hours that day, up until  4:30 pm.
Additional chances to win
Follow IS&T on Twitter, Facebook, Snapchat, or Instagram and share our posts about the walk-in center relocation and/or the giveaway to receive an additional entry into the raffle.
Additionally, there are 50 specially marked 5.25-inch floppy disks strategically placed around the MIT campus.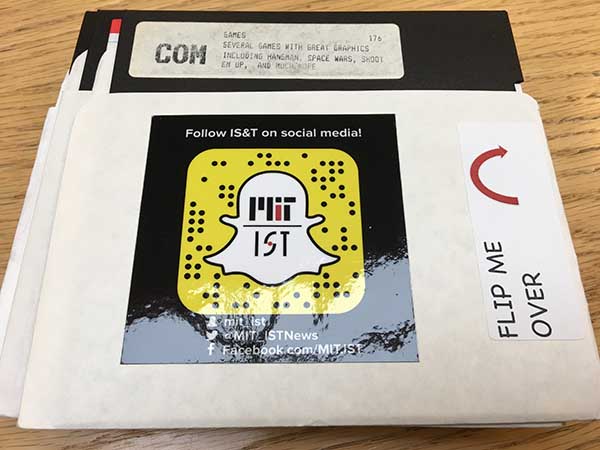 Find one of these disks and post a selfie with it to social media (be sure to tag IS&T) by February 8 and you will get two more entries in our raffle.
Everyone who finds a disk can trade it in at the walk-in center on February 8 for a $5 Starbucks gift card and an additional entry in the raffle.
(Note: Some disk labels have a typo. The value of the Starbucks card is $5.)
And the winners are…
Raffle winners will be announced on our website, ist.mit.edu, on Friday, February 10. Be sure to visit the site and follow us on social media to remain up to date on the latest news from IS&T.
* IS&T raffle is open to all MIT faculty, staff, students, and affiliates, except for IS&T employees and contractors.