SOLIDWORKS is available for your computer-aided design needs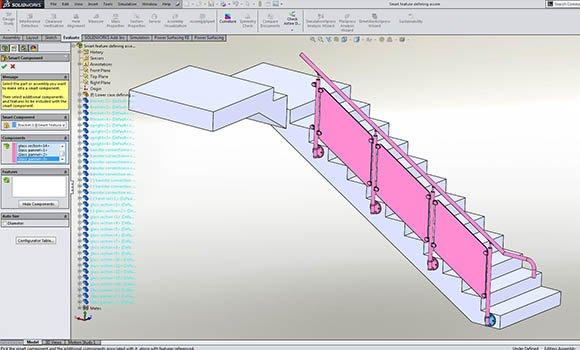 SOLIDWORKS is professional Computer-Aided Design (CAD) software that displays high-quality 3D renderings of designs. It runs on Windows computers that meet these system requirements. While there is no version of SOLIDWORKS for the Mac, it can run on Macs under VMware.
The following add-ons come with the software:
SOLIDWORKS Premium
Simulation Premium
Flow Simulation
Plastics Simulation
Electrical Professional
SOLIDWORKS Composer
Downloading SOLIDWORKS
All members of the MIT community can download SOLIDWORKS for free via the Information Systems and Technology (IS&T) software grid (certificates required).
IS&T offers SOLIDWORKS 2014, 2015, and 2016 for faculty, staff, and students. SOLIDWORKS 2017 is offered only to faculty and staff. Clicking the version you want in the grid (as opposed to the "Download" button) will bring you to a version-specific page with more detailed installation instructions.
As long as SOLIDWORKS is being used for academic and/or research purposes, it can be downloaded on personally owned machines.
FAQs and support
There are several SOLIDWORKS help pages in IS&T's Knowledge Base (KB). Many SOLIDWORKS tutorials and classes are available for free through MIT's custom instance of Lynda.com at https://lynda.mit.edu (certificates required).
For help installing SOLIDWORKS or for help with previous licenses, contact the IS&T Service Desk at 617.253.1101, servicedesk@mit.edu, or online.