The IS&T logo is central to the identity system and should not be altered or manipulated in any way. Avoid any representation of the logo that is not aligned with the approved logo variation.
1. Don't change the colors of the logo.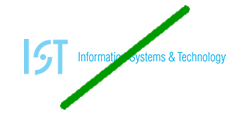 2. Don't inverse the logo colors.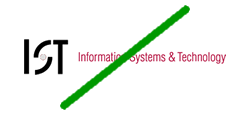 3. Don't alter the proportions of the logo bars and typography.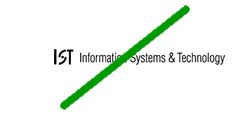 4. Don't skew or stretch the logo.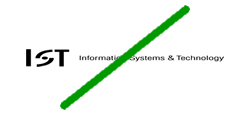 5. Don't alter the scale of any component of the logo.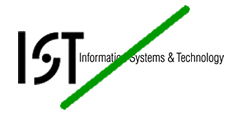 6. Don't render special 3D effects, including drop shadows, to the logo.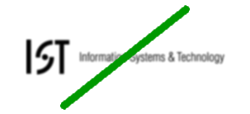 7. Don't use the two-color logo over a color field that vibrates.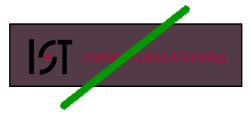 8. Don't place the logo vertically.