IS&T offers 24/7 computing support for the MIT community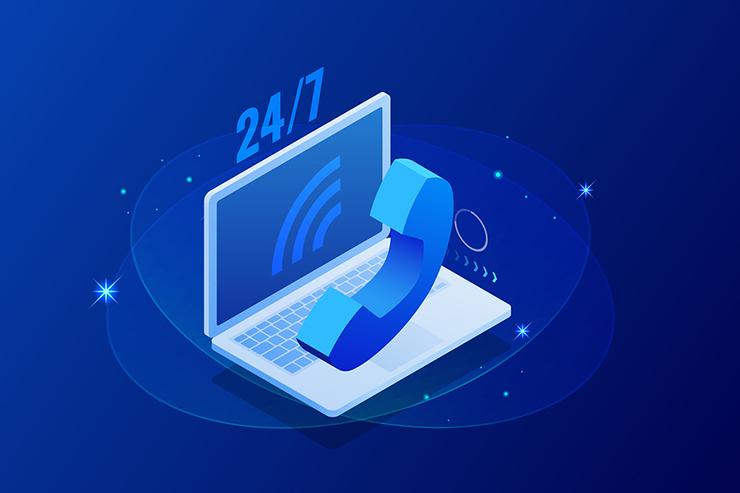 Image: Bigstock/Golden Sikorka
Is your software behaving badly after midnight? Do you have a question about Webex while at a conference in Seoul? Information Systems and Technology (IS&T) can now lend a hand, no matter when or what time zone you're in. Through a partnership with Artech Information Systems, LLC, the IS&T Service Desk can respond to computing questions via phone or email 24/7 – as in all day, every day.
The Artech team is on the front lines for email queries and phone calls to the Service Desk. They receive over 50,000 help requests a year from MIT community members.
If the off-site team can't find a solution to a computing issue, the support case (tracked in a ticketing system) is escalated to another team within the Service Desk that is located on campus. IS&T staff then work to resolve the issue and also create or revamp documentation to connect the off-site team to the right resources in the future.
The partnership between IS&T and Artech has led to faster turnaround times for community members and increased customer satisfaction. It's also become easier to identify emerging IT incidents in real time and alert decision-makers and the community about them.
Collaboration at the core
Together, IS&T and Artech have developed several strategies to keep the off-site team up to speed with IT at MIT:
Team members go through at least three weeks of training up front. They familiarize themselves with MIT core systems and services (such as email, Duo, and certificates); practice mock calls with their team; and learn by listening in on active calls.
A comprehensive playbook developed for the off-site team includes links to resources like the Knowledge Base (KB) and escalation paths for IS&T's extensive service offerings.
Many of the off-site staff visit the MIT campus. As part of quarterly reviews, one or two Artech team members take a tour of campus and spend time in the Atlas Service Center in Building E17. This allows them to experience how IT services are delivered to MIT community members in person.
Reach out anytime, anywhere
The 24/7 computing support offered by the IS&T Service Desk may be of special benefit to MIT students and those travelling in other time zones. But it's available to all members of the community whenever the need arises.
The IS&T Service Desk welcomes feedback on any aspect of its support. You can send your comments to ist-feedback@mit.edu.