Students: Learn about Computing @ MIT at two Orientation events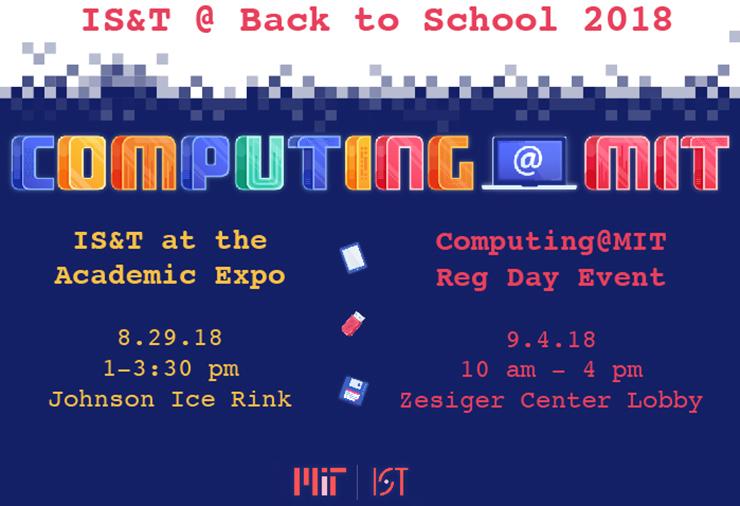 New and returning students are invited to meet with Information Systems and Technology (IS&T) representatives at two events to be held shortly after they arrive on campus for the fall semester. Each is a chance for students to get help with IT issues and learn more about computing resources at the Institute.
Academic Expo
Wednesday, August 29, 1–3:30 p.m., Johnson Ice Rink
Stop by IS&T's table at the Academic Expo in the Johnson Ice Rink to ask any questions you might have about computing at MIT. IS&T representatives will be on hand to get you up and running with your computer, provide information on student job opportunities with IS&T, and to hand out swag bags!
Computing @ MIT
Tuesday, September 4, 10 a.m. to 4 p.m., Zesiger Sports and Fitness Center Lobby
New freshmen, returning students, and all members of the MIT community are invited to come to our Computing @ MIT event in the lobby of the Zesiger Sports and Fitness Center (AKA, the Z Center) on Registration Day. Bring your laptop and/or tablet and take advantage of the many free services IS&T will be offering:
Free Free Free! Candy, swag, and a raffle for all MIT students!
Come to either our Academic Expo table on August 29 or our Computing @ MIT event on September 4 and get lots of free stuff! We will be giving away nifty IS&T swag bags for you to rock around campus, which will be chock full of useful things and information.
IS&T is also sponsoring a raffle* with some great prizes open to all currently enrolled MIT students (undergraduate and graduate). The prizes are:
1st prize (1 winner): $100 Amazon gift card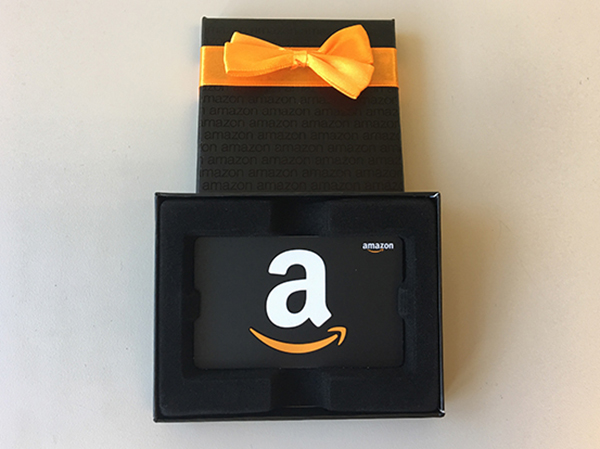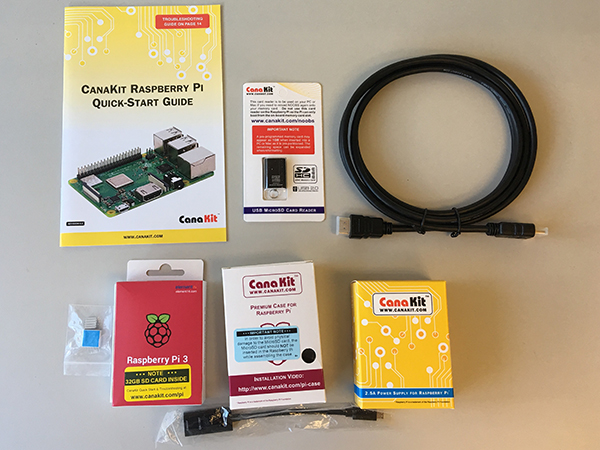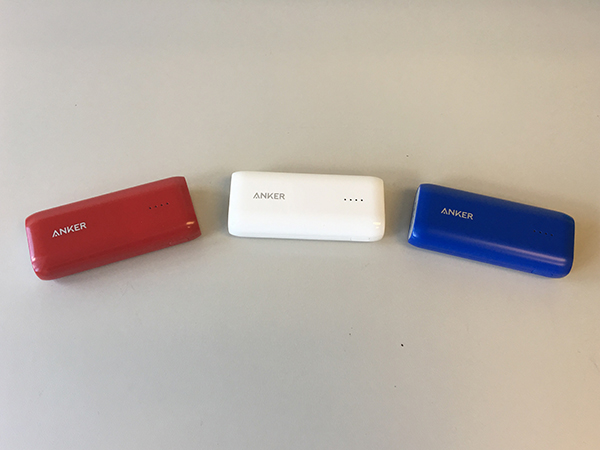 There are many ways for MIT students to earn entries; the more entries you get, the greater your chances to win!
Follow IS&T on Twitter, Facebook, Snapchat, or Instagram, and then send us your Kerberos ID to get an entry. You can get one entry per social media platform.
Come to our Computing @ MIT event on September 4 and grab a checklist at our welcome desk. As you visit each table, have an IS&T staffer mark it off with a sticker. Turn the card in at the welcome desk when you're done and every sticker will be an additional entry.
Selfie time! Snap us a selfie with your Kerberos ID from the Computing @ MIT event using our custom Snapchat event geofilter available that day. Each student can earn one entry by posting a selfie.
Raffle winners will be announced on our website and our social media accounts on Friday, September 7. Be sure to visit the site and follow us on social media to stay up to date on the latest news from IS&T.
* The IS&T raffle is open to all MIT students who will be enrolled on September 4, 2018, excluding those who work for IS&T.