And the Back-to-School raffle winners are…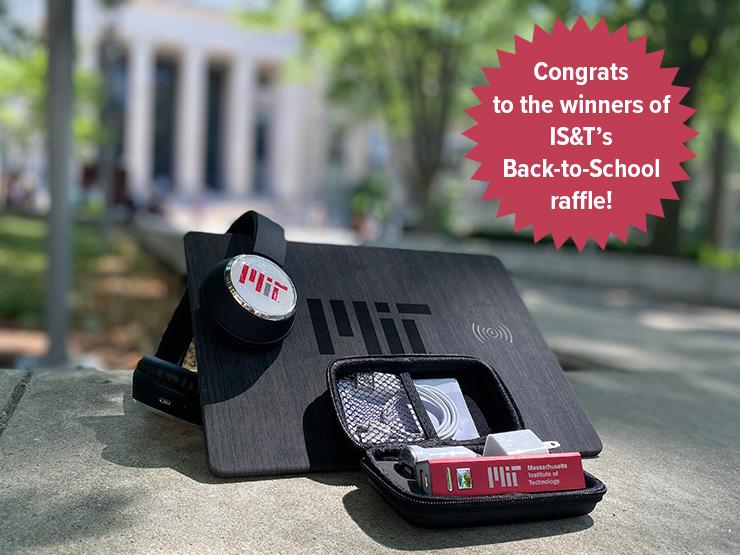 Thanks to all of the MIT students who entered Information Systems and Technology's (IS&T) Back-to-School raffle this year.
462 MIT students entered for a chance to win a great prize to celebrate the start of the new school year. We are pleased to announce that the winners are… (drum roll, please):
Hannah Shumway - Bluetooth headphones
Johan Maysonet - Wireless mouse pad charger
Ken Yaguchi - Power bank set
Nancy Cheng - $50 in TechCASH
Congratulations to all of the winners! Check your MIT email for instructions from us about claiming your prize.
Because everybody at MIT loves numbers, here are a few raffle-related stats:
1,416 total entries were generated, an average of 3.1 per student.
40 students earned the maximum number of 10 entries.
The number of raffle entrants by class was as follows:

111 - Class of 2026
66 - Class of 2025
67 - Class of 2024
52 - Class of 2023
166 - Graduate students
Students tagged fellow MIT students 826 times on social media posts about the raffle, earning the taggers additional raffle entries.
Remember, if you have questions about anything IT-related at MIT, you can contact IS&T's Service Desk for help 24 hours a day, 7 days a week.
Have a great year, everyone!