Beware of phishing scams related to the coronavirus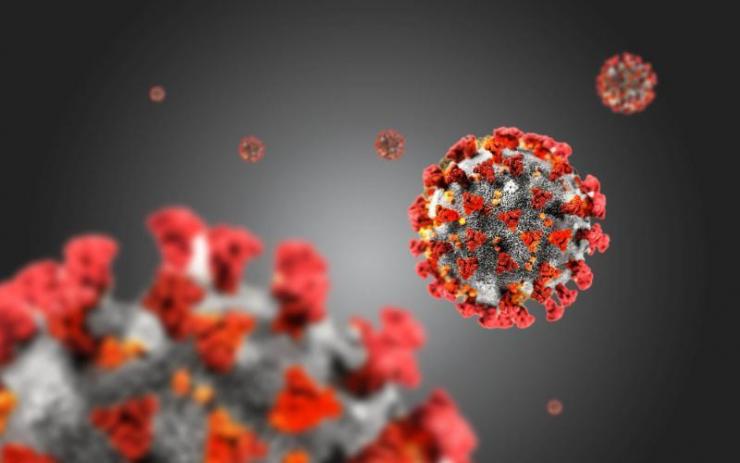 Information Systems and Technology (IS&T) would like to warn everyone to remain vigilant for scams related to coronavirus 2019 (COVID-19). Cyber criminals may send phishing emails with malicious attachments or links to fraudulent websites to trick victims into revealing sensitive information or donating to fraudulent charities or causes. Exercise caution in handling any email with a COVID-19-related subject line, attachment or hyperlink, and be wary of social media pleas, texts or calls related to COVID-19.
Example: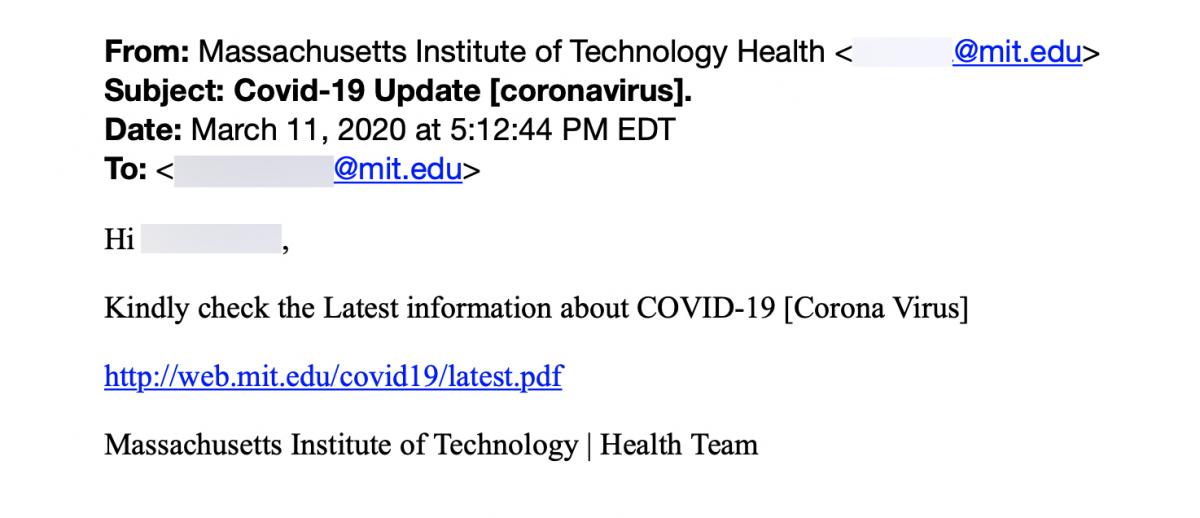 IS&T encourages individuals to remain vigilant and take the following precautions:
Avoid clicking on links in unsolicited emails and be wary of email attachments
Use trusted sources—such as legitimate, government websites—for up-to-date, fact-based information about COVID-19
Do not reveal personal or financial information in email, and do not respond to email solicitations for this information
Verify a charity's authenticity before making donations. Review the Federal Trade Commission's page on Charity Scams for more information
Continue to visit MIT's Response to the Challenge of COVID-19 for all Institute communications, as well as current guidelines, polices and prevention measures.
If you feel you have received a phishing email, please report it to phishing@mit.edu by forwarding the message as an attachment.