COSMOS modernizes campus maintenance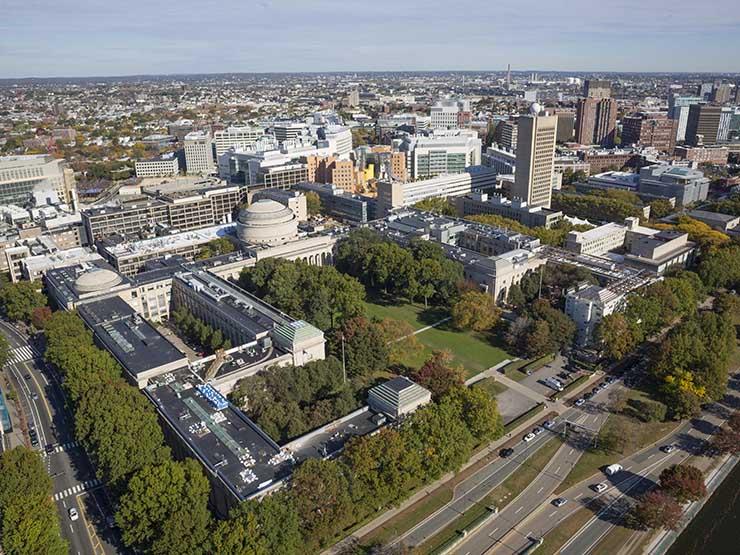 MIT Facilities maintains 190 buildings on campus. Image: MIT
Information Systems and Technology (IS&T) and MIT Facilities have partnered to improve campus maintenance. The IS&T Community Partnerships team is supporting Facilities in modernizing how they share information. The project is called COSMOS: Community of Stewardship, Mobilization of Service.
Maintaining 190 buildings
MIT Facilities keeps the MIT campus up and running, maintaining all 190 buildings. Each building has reliable electricity, temperature control, elevators, water protection, and more due to the efforts of Facilities staff.
Facilities is dedicated to preventative maintenance. Equipment in buildings is proactively maintained to prevent it from failing. COSMOS is helping this happen efficiently.
Deploying 150 iPads
IS&T has helped Facilities streamline their work by going digital. The 150+ tradespeople who conduct maintenance and repairs on campus now use iPads and a mobile application developed by IS&T.
Facilities staff can instantly view their work requests on the iPads. This includes job information, such as the equipment manufacturer and needed parts. They can then update the digital listing with notes such as exact measurements. Once the job is done, staff can mark the work request as complete and send it to their supervisors for review.
Communication regarding work is all done online. Job assignments, equipment data, and project status are handled by the software. This minimizes the risk of confusion due to misplaced papers or unanswered questions. Facilities staff can do their work more effectively and customers can see when the work they requested has been completed.
Auditing 13 million square feet of space
COSMOS is also working to re-inventory all the equipment in the campus's 13 million square feet of building space. Models of the MIT infrastructure, stored in SAP, need to be kept up to date. IS&T is building a system that can upload master data; this will help Facilities with the process of auditing inventory.
Facilities can also update campus inventory as new buildings are added. The COSMOS project pushed for information on equipment to be documented six months before new buildings open. This will enable Facilities to track new equipment and schedule maintenance.
Rolling out over 6 months
Rather than deploy the full COSMOS application at once, it's being released in stages. After part of the system is rolled out, feedback on its functionality is collected from Facilities staff. This enables IS&T to adjust and improve the system as it is being developed. It also builds in time for a learning curve, providing a more seamless transition to using the technology.