Options for creating a website at MIT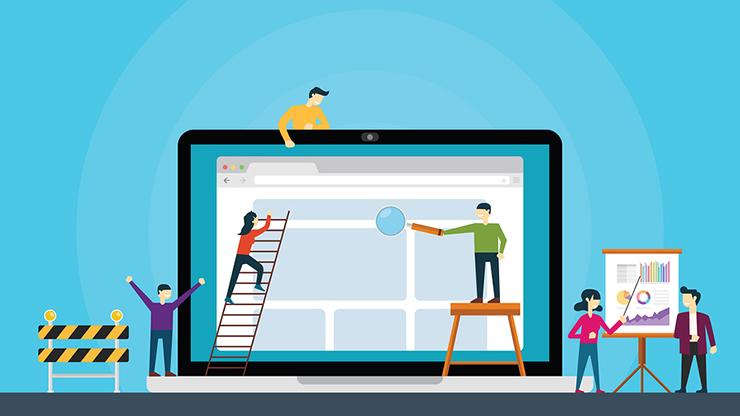 Image: Bigstock | Copyright: maslah
Thinking about creating a website for your DLC, course, activity – or maybe a personal website? Several options are available at MIT, many of which are offered free of charge.
These options range from the basic to the complex, from the static to the dynamic, from self-service to hosted websites. Examples include:
a full-featured website that doesn't require hands-on system administration: Drupal Cloud is MIT's flagship web development platform, the only internal option with a quick-start template that doesn't require a web developer. It's used by many MIT DLCs and organizations and can also be used for personal websites.
a website on an outsourced hosting platform that provides templates and tools: For official projects, you may want to host your website with an external fee-based provider such as Pantheon, WP Engine, or SquareSpace. Information Systems and Technology (IS&T) can work with these vendors on setting up an MIT hostname for the website, as well as any needed API integrations (such as a people directory) and authentication.
a personal or department wiki: You can request a wiki space from the MIT Wiki Service. Learn more about the service on the Wikis Landing Page in the Knowledge Base (KB).
a course website: Stellar is MIT's best-known course management system. Other course management systems include Residential MITx, SloanSpace, OpenCourseWare (OCW), and course web lockers.
a do-it-yourself personal website: You can use Athena to create a home page on web.mit.edu or use SIPB Scripts, an offering supported by student volunteers. Both require familiarity with the Athena command line.
Finding the Best Fit
To compare these and other MIT-supported options in one place, see the table on the Options for creating a website at MIT page in the Knowledge Base. You can also check out IS&T's Website and Server Hosting page, which organizes the options by benefits and key features.
For a clearer understanding of what's involved in designing and producing a website, see the MIT Communications Initiatives page about web resources.
If you're still unsure about which option to choose, contact the IS&T Service Desk. A support specialist there can talk with you about your objectives and help you find the right solution.