Dropbox informational quotas enabled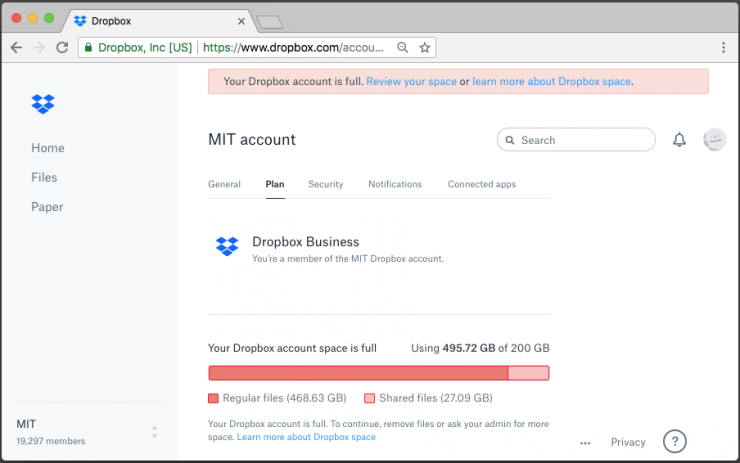 MIT Dropbox users who receive a notice that they are near or over the 200 gigabyte (GB) per user storage limit should not worry. This limit goes into effect on October 1, 2018.

The warning message is the result of Information Systems and Technology (IS&T) enabling informational quotas for Dropbox users. This allows you to check your current usage and prepare to reduce your storage, if needed, to meet the October quota. It does not limit your ability to use Dropbox in any way, even if you are near or over the quota. You are still able to access all of your files, upload new files, sync files, and otherwise use Dropbox as you did before.
More information is available in this Dropbox Quota FAQ in the IS&T Knowledge Base. If you encounter any issues with your MIT Dropbox account before October 1, or have any questions, contact the Service Desk.