New iPad bundle and remote learning support for students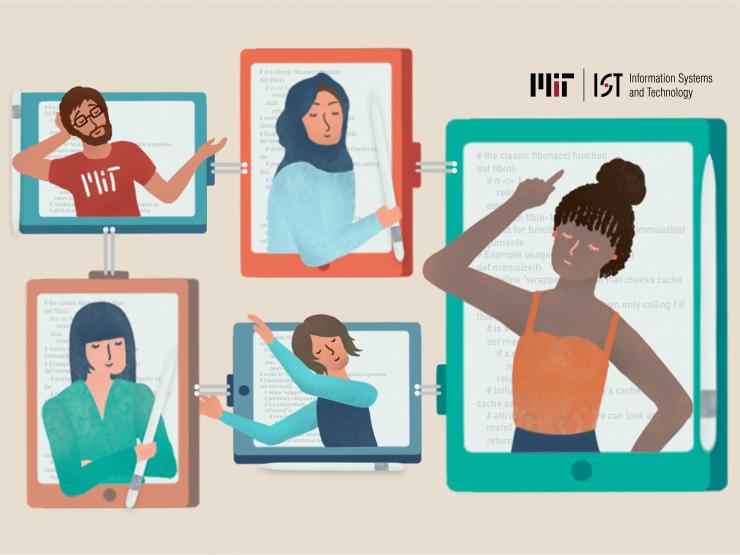 Illustration: Runming Dai
As mentioned in the communications about the fall 2020 decisions, we are pleased to introduce a new program, an iPad bundle for loan, to promote collaboration and small group problem solving for our enrolled students, whether remote or on-campus.
MIT will loan a cellular-enabled Apple iPad and Apple Pencil to any undergraduate student and any graduate student working as a teaching assistant for Academic Year 2020-21 who does not already have one (or who wishes to upgrade relative to what they own).
For more details and to indicate whether or not you wish to enroll, fill out this short form.
Note: If you already have a comparable or better iPad and Apple Pencil of your own, there is no need for you to borrow an iPad from us.
Finally, as during the spring semester, MIT will once again loan WiFi hotspots and computing equipment including laptops to those who need them. As always, 24/7 technical support by phone or email will also be available to all.