The Knowledge Base: Your savvy source for IT answers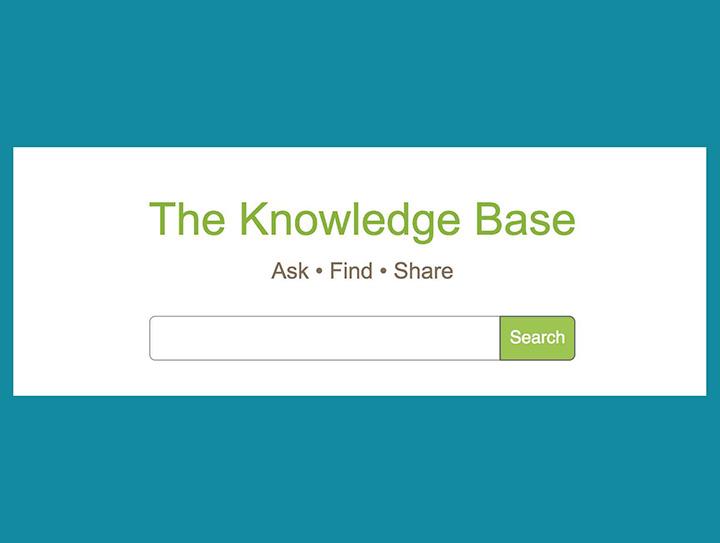 Know about the Knowledge Base? This online resource, often referred to as the KB, is a great place to search for answers to your information technology (IT) questions. It offers how-to expertise on a wide range of topics, from 3D printing and Atlas to the MIT Events Calendar and spam filtering. And it's available 24/7.
To sample popular KB questions and their answers, check out the Knowledge Base top 5 on the Information Systems and Technology (IS&T) or Knowledge Base home page. Or just start at kb.mit.edu and enter your question or keywords in the search field.
IT takes a community
A lot of the content in the Knowledge Base comes from IS&T's Knowledge Management team and the IS&T Service Desk. While IS&T contributions are central to the Knowledge Base, anyone with a current MIT personal certificate can request to become an author and add to the Community Contributions section of the KB. All new content is reviewed after publication.
If you'd like to add an article to the KB, check out How do I become a contributor to the Knowledge Base? For more in-depth guidelines, see The Knowledge Base Handbook. Among other things, it includes a Getting Started section, as well as FAQs and Best Practices. You can also contact the Knowledge Management team for help in submitting contributions.
IS&T encourages community members to provide feedback on KB articles. You can rate each article, at the bottom of the page, as helpful, inaccurate or obsolete. If you want to provide detailed feedback, you can log in to add a comment.
Questions?
If you have an IT question that the Knowledge Base doesn't answer or you prefer to get help from a consultant, contact the IS&T Service Desk for support.