National Cybersecurity Awareness Month (NCSAM): Protect yourself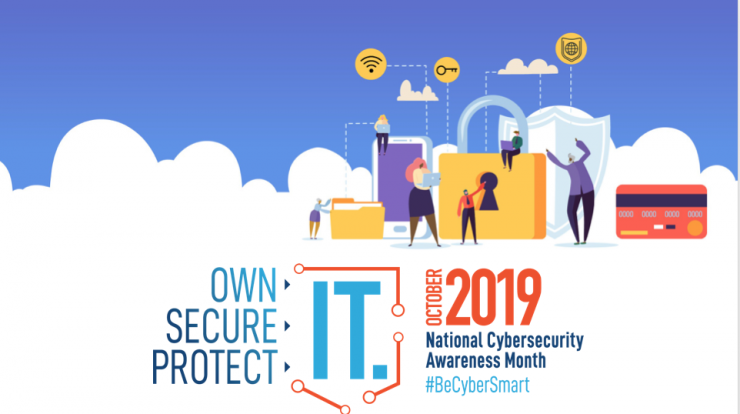 Image: staysafeonline.org
October is National Cybersecurity Awareness Month, a great time to make sure your digital life is secure. IS&T is sharing a series of security-related videos and articles throughout the month. Come and meet our Security Team in Lobby 10 on October 17 from 11:30 am to 1:30 pm. Read on and play it safe!
Compromised computers and other devices can be used as a foothold allowing attackers to spread through the network. Networked devices in MIT's public IP space are constantly under attack from devices across the globe. Take steps to protect your devices and the information you handle at MIT.
Learn more
The Information Protection @ MIT website provides access to policies and guidance on safeguarding information at the Institute. The IT Security Awareness I and II courses are available in the Atlas Learning Center.