IS&T welcomes student interns for summer 2016!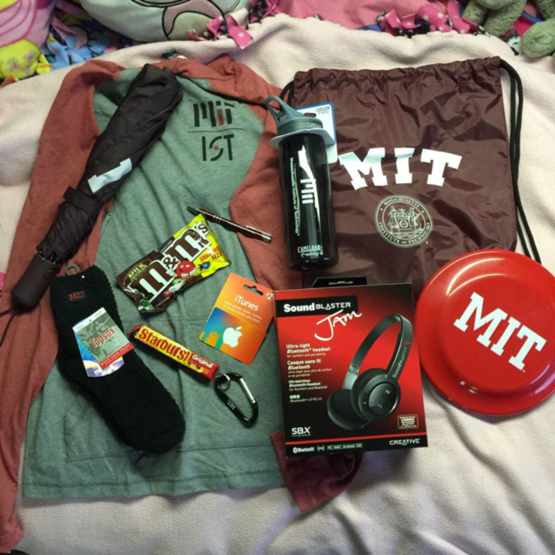 IS&T has welcomed 10 student interns this summer, working at W92 from June 6 through August 19. The interns are helping many different teams, BI Reporting, Design and Development, IT Architecture, and five others. I'm one of the interns and I'll be sharing how we got our internships, what we do, and how our first two weeks went.
Carlos Caldera, who graduated from MIT on June 3, is working as an intern for the Security Team. He received his SB in Electrical Engineering and Computer Science and will be pursuing his Master's degree in the fall. He heard about the IS&T internship program through MIT's job portal.
After an interview with IS&T's HR Team, Carlos was hired. "I was happy to take the job because it felt like a good intermediary between academia and industry," he says.
I (Jess Archer) am attending Boston University with an expected graduation date of January 2018. My major is Advertising. I'm working on IS&T's Digital Communications Team. I heard about the internship program through my father, who works full time in W92. He gave me the contact email for the Communications Team and I reached out. The team reviewed my material and contacted HR to schedule an interview.
I had two interviews, one with the Director of Digital Communications and another with the specialist I'd be working with. A few weeks later, I got the job.
Carlos and I and the other interns received great swag bags from IS&T before our start date. Inside the bags were lots of MIT goodies, including a Camelback water bottle, Bluetooth headphones, and an umbrella. "I was blown away," says Carlos.
Before the start date, the interns and I set up our MIT Kerberos and email accounts. We also got emails asking us what kind of laptop we wanted to use during our internship. I was happily surprised to be supplied with a laptop!
The first day of the internship was structured. We arrived at 9 a.m. and were greeted with a complimentary breakfast of eggs, sausage, waffles, and fruit. Ice breakers commenced. We were then set up with the laptops we'd previously selected.
The first day consisted mainly of meetings with team members and another complimentary meal. After that, though, it was time to grind.
Carlos has enjoyed his first two weeks at IS&T. He says the best part of his job is his independence. "I got lucky in that my position is very autonomous," says Carlos. "They gave me a project, and that's it. Can I help fix this? I have to go out and find solutions to the problem. I find it all myself and report back. I think through everything on my own."
Carlos has been helping the Security Team sort through alerts. These can vary from individuals on the MIT network illegally streaming movies to hackers attempting to take control of MIT's network. He's helping to build a program that will automatically look through alerts and sort them by level of urgency. Once that's done, the program will be able to respond to the alerts itself. "Right now they're doing this manually, they want to find a way to automate it," he says.
I've been working with the Digital Communications Team on a variety of projects. I edit pages on IS&T's website, contribute to the department blog, and also helped create the official IS&T Snapchat account. Last week I assisted with the ice cream social for all of IS&T.
The first two weeks went smoothly for Carlos and me, and we're excited to keep working at IS&T!