Get connected, around the globe, with eduroam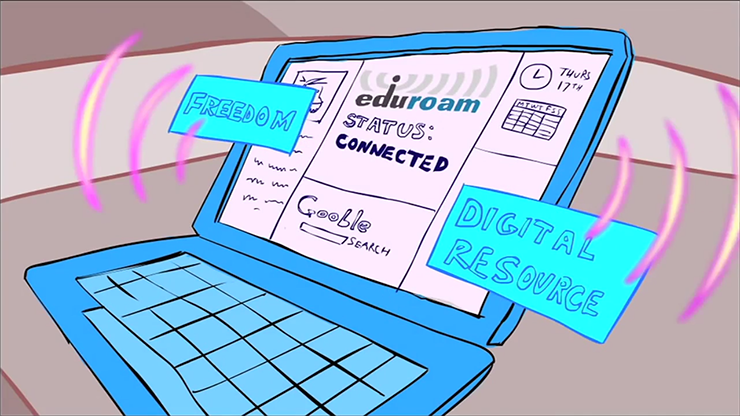 With a name spliced together from "education" and "roaming," eduroam provides the international research and education community with access to free, secure, high-speed WiFi at over 12,000 locations worldwide. This number includes more than 450 colleges, universities, and research facilities in the United States (MIT being one of them), as well as host institutions in over 100 countries and territories. The network now extends beyond college campuses to include everything from Czech train stations to coffeeshops in Japan.
For instructions on activating your account using your MIT credentials, see the Eduroam Landing Page in the Knowledge Base.
Once your account has been authorized, whenever you're near an access point your device will display "eduroam" in your list of WiFi networks. Traffic between your device and the wireless network will be encrypted.
You can also connect to eduroam from a desktop computer if it's within range of an eduroam network.
Making the connection
You can learn more about eduroam on its website, which has a Getting Started page, FAQ and other documentation. You can also download the eduroam companion app for Android or iOS: it documents eduroam venues worldwide, so you can find the nearest hotspot or plan network access for upcoming trips.
If you have questions about getting authenticated or using eduroam, contact the IS&T Service Desk.