MIT Life Hacks: eduroam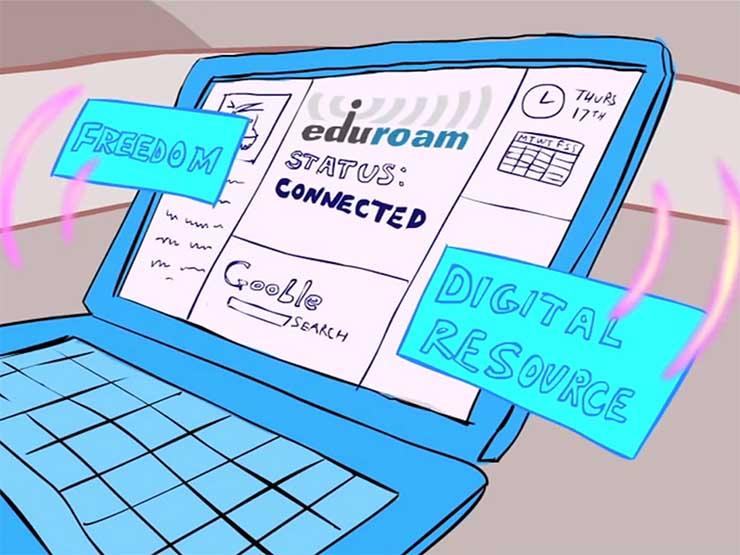 With travel on many of our calendars in the weeks ahead, it's a perfect time to give a plug for eduroam. With a name spliced together from "education" and "roaming," eduroam provides the research and education community with access to fast, free, secure Wi-Fi at over 12,000 locations worldwide.
This number includes more than 450 colleges, universities, and research facilities in the United States (MIT is one of them), as well as thousands of host institutions in over 85 countries and territories. What makes it great? Once you're at a host institution, access is as easy as typing your @mit email address and Kerberos password.
Making the connection
Eduroam's website has a FAQ and documentation about its wireless network access service. Information Systems and Technology (IS&T) also offers guidelines and walk-throughs in its Knowledge Base. If you have questions, you can contact the IS&T Service Desk.
Now or any time of year, be a savvy traveller and connect to secure, high-speed Wi-Fi for free. Eduroam can make all the difference.