Certificates
Certificates let you access data, use MIT's online services and applications, and browse the web safely. Get yours today.
Calendar Highlights
There are no current events on the IS&T web site
IS&T provides information technology (IT) services that make it easy for the MIT community to do its work. To keep the community informed, IS&T publishes news about its offerings through spotlights, headlines, and videos.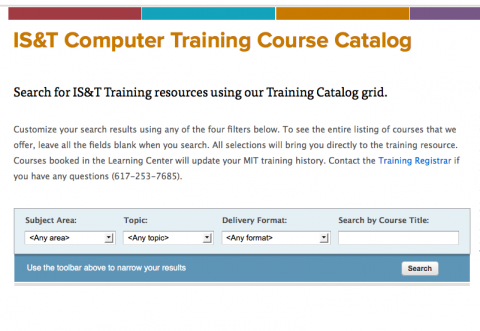 There's a tremendous amount of training available at MIT today, much of it online. Prime examples include lynda.com, Skillsoft, and MIT training from central administrative offices.