Wireless or wired, options for connecting to MITnet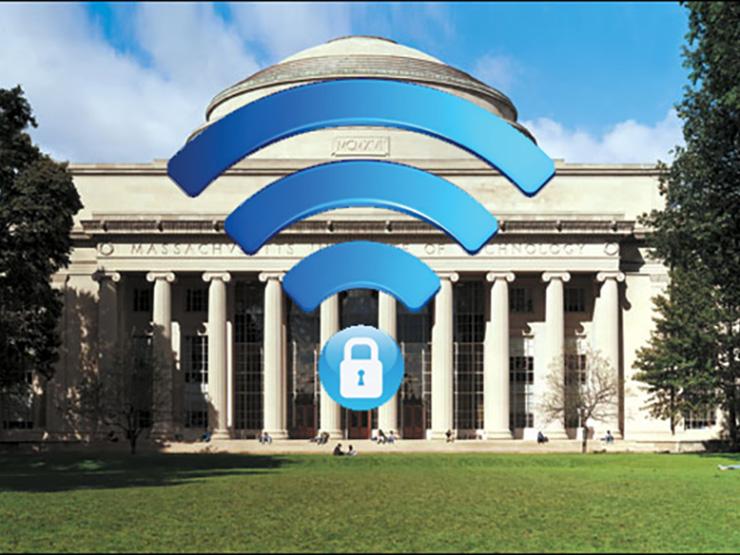 Looking to get online while on campus? Information Systems and Technology (IS&T) offers a few ways to connect to MITnet, the generic name for the Institute's wireless (Wi-Fi) and wired networks.
The MIT SECURE wireless network is available to community members, while visitors on campus can access the MIT GUEST wireless network.  IS&T also offers wired connectivity to both community members and guests.
MIT SECURE
MIT SECURE is fast, reliable, and secure. To connect, you'll need an MIT Kerberos ID and password.
While traffic is encrypted to ensure security, Internet access through this network is not restricted. Community members can also use MIT SECURE to access MIT online resources.  
Tutorials on how to connect to MIT SECURE on Windows, Mac OS X, and mobile devices are available through IS&T's Knowledge Base (KB).  
These links will give you step-by-step instructions on how to verify the network the first time you connect.
Note: Windows computers may give you a security alert when trying to connect. See the KB for instructions on how to remedy this.
MIT GUEST
For guests visiting the campus, IS&T provides an open wireless network called MIT GUEST. It doesn't require authentication for connection. This Wi-Fi network is intended for short-term use and is not recommended as the main network for community members.
MIT GUEST is not encrypted and provides limited Internet access. For example, printing at Athena clusters is not possible through MIT GUEST.
Ethernet
Wired Internet (Ethernet) connectivity is available to the MIT community and guests. Setup may be required for devices when plugged into a wall jack. IS&T has step-by-step Ethernet configuration guides for each operating system. There is also an Ethernet connection guide specifically for guests visiting MIT.
MIT students can get an Ethernet cable from the IS&T Service Desk in the Atlas Service Center free of charge.
Connecting non-computer devices
Some non-computer devices that require the Internet won't work on MIT SECURE. This includes certain smart TVs, gaming consoles, and other devices. Such devices can use a wired connection.
Some devices are incompatible with all MIT networks. At this time, wireless printers cannot use MITnet and personal routers are not permitted because they interfere with the operation of the network.
Feel free to contact the IS&T Service Desk if you have questions about the compatibility of a device or need help connecting one.
Connecting remotely
When traveling, members of the MIT community can enjoy the same safety and reliability that MIT SECURE provides through the Wi-Fi on college campuses that support eduroam.
The Cisco AnyConnect VPN allows users to securely access MITnet from off campus – for example, when working from home.
Specifics
IS&T's KB has other helpful articles about the MIT network:
If you need assistance making a wireless or wired connection, contact the IS&T Service Desk.