Get the latest updates on IT systems at MIT: Subscribe to 3down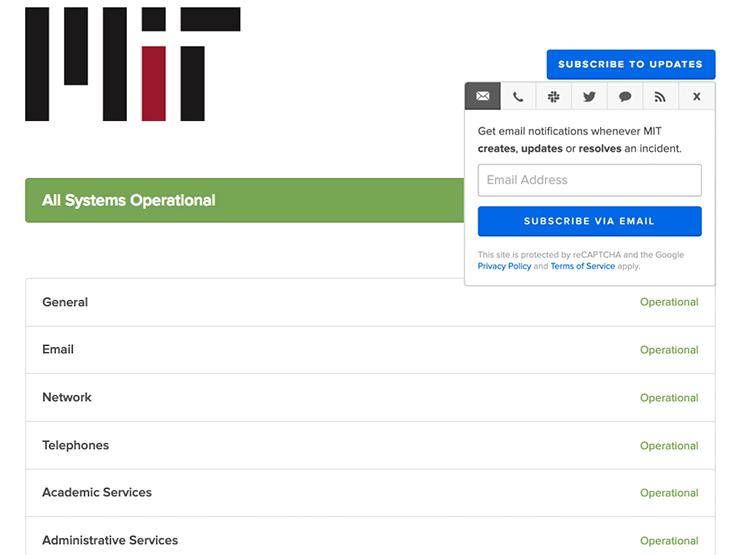 You can find out about the current status and upcoming maintenance of IT systems at the Institute, such as email, MITnet, Zoom, and Canvas, in a few different ways. For a quick look, check the System Status section on the IS&T home page. At the bottom of the list is a link to the 3down website.
MIT community members can subscribe to 3down updates via email, text, Slack, RSS or Atom feeds, or on Twitter by following @MIT_3down. For fast access to any of these options, visit the 3down website and click the Subscribe to Updates button at the top right corner.
If you don't want to receive all 3down updates but are interested in a specific IT incident, you can get updates for that incident by clicking on its Subscribe option on the 3down website.
Other 3down website features
Incidents on the 3down website are color-coded:
Blue: Scheduled/planned maintenance, which may impact service availability
Green: An incident has been reported and is being investigated by IS&T
Black: IS&T is monitoring a known issue
As you scroll down the page, you'll see a section on scheduled maintenance and a history of past incidents.
Support
If you want to report an IT incident or have questions about computing at MIT, contact the IS&T Service Desk