Counting the ways you can change your Kerberos password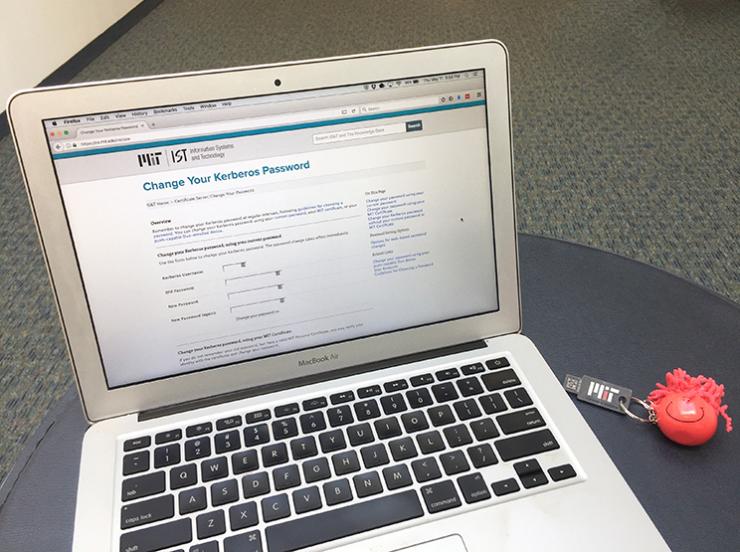 The Kerberos authentication system provides a high level of security for your online MIT identity. Information Systems and Technology (IS&T) recommends changing your Kerberos password at regular intervals and provides a variety of options for doing this.
Online verification
You can use your current password or valid MIT certificate to change your Kerberos password. You can also change it using a Duo-enrolled device. With the Duo option, you'll need your MIT ID number as well.
Off campus
If the above options don't work for you, send accounts@mit.edu an email with a "selfie" of you holding a photo ID, such as a driver's license or passport. Make sure you conceal any identifying numbers and information apart from your full name and picture. You'll also need to include your Kerberos username and a contact phone number in the email.
Support
If you have questions or need help with a password change, contact the Service Desk.