Explore LinkedIn Learning: Over 14,000 courses online!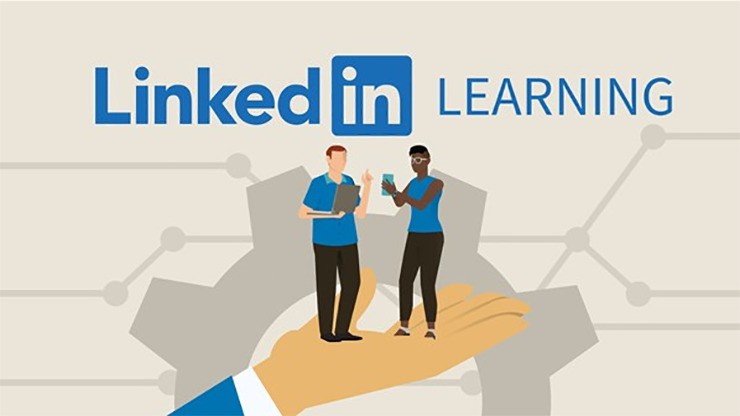 MIT has transitioned from Lynda.com to LinkedIn Learning. This online platform lets you learn business, technology and creative skills anytime and anywhere. Taught by industry experts, LinkedIn Learning courses range from beginner basics to advanced techniques, with more than 50 new courses added each week.
Activating your account
It's easy to activate your LinkedIn Learning account. During this process, you'll be asked if you want to connect your LinkedIn Learning account to your LinkedIn profile; this is optional and you can also choose to do it later.
Once you've activated your account, you can get to your LinkedIn Learning home page at any time via this URL: https://linkedinlearning.mit.edu.
If you have questions about the move to the new platform, see the Lynda.com to LinkedIn Learning Transition FAQ in the Knowledge Base (KB).
Ways to explore
LinkedIn Learning offers a tour at the top of your home page, as well as a How to Use LinkedIn Learning course. There are a few different ways to explore LinkedIn Learning's course catalog:
Recommendations on your home page: These are based on your LinkedIn professional profile, if it's connected, the skills you're interested in (which you can update via the Me tab), and your learning history.
Browse Tab (top left of menu bar): This tab takes you to three libraries: Business, Creative, and Technology. Choose one of these options, and you can then view that library's contents by subject, software, or learning path.
Search Bar: You can type a specific topic into the search bar at the top (e.g., data visualization). You can then use the Save icon to mark the courses and videos that interest you.
Me Tab: This tab on your home page makes it's easy to find all of your in-progress and completed courses, as well as those you've saved. You can even create collections, where you group all the videos of interest on a given topic.
A continuing education
If you're interested in earning Continuing Professional Education (CPE) certificates, over 700 LinkedIn Learning courses offer them. To find these courses, just type "CPE" in the search bar and then use filters to home in on topics of interest.
Whether you want to learn tips and tricks or advanced software skills, LinkedIn Learning offers countless paths to explore. This wide-ranging resource is available to all MIT faculty, staff and students.