Incoming students: Start your computing life at MIT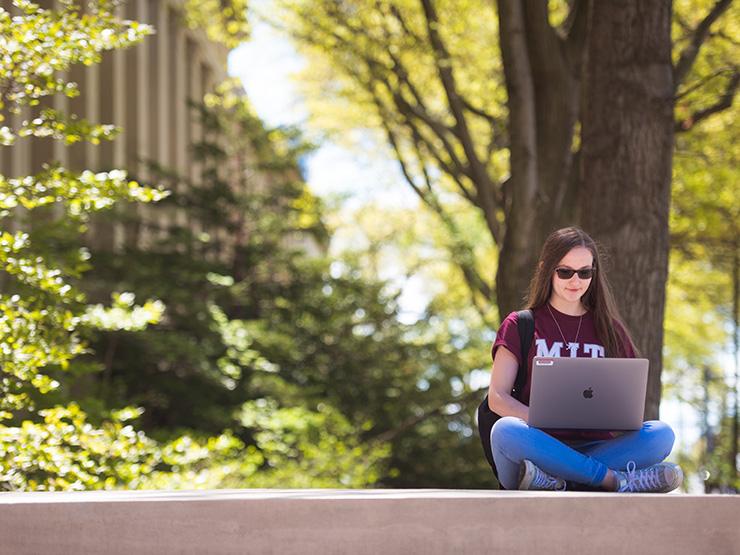 Congratulations on being an incoming MIT student! Information Systems and Technology (IS&T), the Institute's central IT department, is here to provide you with advice and support on IT issues. While classes may not start for a while yet, there are several things you should do now to prepare for your computing life at MIT.
Make sure your laptop is MIT-ready
It is critical that you have a laptop that meets the minimum hardware requirements for MIT students to ensure that you can run required academic software, participate effectively in classes, and complete coursework.
If you are planning to buy a new laptop for the fall, IS&T strongly encourages you to order it as soon as possible. Due to the ongoing computer chipset shortage and other global supply chain issues, delivery of new orders by some manufacturers can take quite a long time. Ordering as soon as possible will increase the likelihood of having your device in hand before arriving on campus.
When ready to make a purchase, as a student you can get educational discounts by ordering your laptop through vendors' online education stores. IS&T strongly recommends buying a 4-year extended manufacturer warranty to protect your laptop during your time as a student.
Create your Kerberos account
Your Kerberos account (sometimes referred to as an Athena or MIT account) will grant you access to a vast array of technology services and resources at the Institute. Look for an email from accounts@mit.edu with instructions for creating your Kerberos account.
Register for Duo
MIT students are required to register for Duo two-factor authentication, which is an additional security layer to verify your identity via a physical device, such as your smartphone, a tablet, or even a landline.
IS&T strongly recommends that you register at least one backup device for use with Duo in case something happens to your primary device. YubiKeys are hardware authentication tokens that don't require WiFi or cellular service and make excellent backup authentication devices. Students can request a free YubiKey from IS&T.
You will be prompted to sign up for Duo after creating your Kerberos account. This Knowledge Base (KB) article explains how to register devices for use with Duo.
Set up your MIT email
Once you have your Kerberos account, you'll be able to login to your MIT email, which the Institute uses to contact you about everything. Your email address will be YourKerberosID@mit.edu.
You can login to your MIT email account using your Kerberos credentials through a browser or an email app. IS&T recommends Microsoft Outlook, which is part of the free Microsoft Office bundle available to all MIT students.
Grad students may also be assigned a departmental email address, e.g., @sloan.mit.edu, @csail.mit.edu. This account is separate from your @mit.edu account. Contact your department for more information.
Install MIT certificates
An MIT certificate is a safe way to access secure web services, such as Student Information Systems, without having to type in a username and password. Certificates need to be renewed every year by July 30. This KB article will walk you through installing MIT certificates.
Bookmark MIT IT resources
For answers to questions about computing at MIT, bookmark these online resources:
IS&T's website: News and information regarding everything IT at MIT, including a Students page with a checklist of things to do as a new student.
The Knowledge Base: MIT's database of IT knowledge. You'll find how-tos and FAQs on almost any IT topic.
Also, be sure to follow IS&T on Twitter, Facebook, Instagram, and Snapchat to get important news and updates about IT at MIT.
Get IT help 24/7
If you have any IT-related questions, IS&T's Service Desk can provide help 24 hours a day, 7 days a week via phone at 617 253-1101, email at servicedesk@mit.edu, or the web at ist.mit.edu/help.
Learn how to be digitally secure in our next article for incoming MIT students Secure your account, devices, and data.