Incoming students: Prepare for life on campus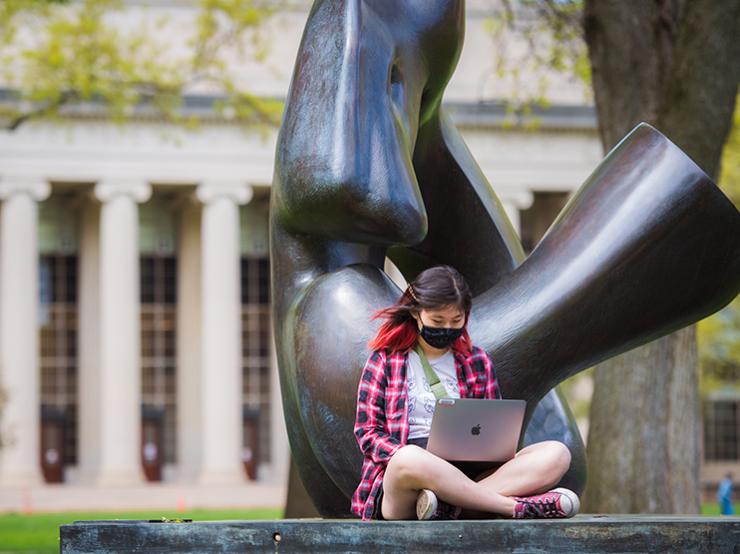 Learn how to be digitally secure at MIT in our previous article Get useful software and cloud services.
It won't be long now until you incoming MIT students actually arrive in Cambridge to start your academic careers at the Institute. To help prepare you, Information Systems and Technology (IS&T) would like to share a few important IT-related tips and resources related to life on campus.
Get the MIT Atlas mobile app
The MIT Atlas mobile app (available for iOS and Android) will help you to navigate your MIT world. You will need it, in particular, to access Covid Pass, the application community members use to complete requirements for entering campus buildings.
Securely connect to MITnet
There are several options for connecting to MITnet, the Institute's computer network, once you are on campus. To securely connect your computer or mobile device wirelessly, choose the MIT SECURE WiFi network, and login using your Kerberos username and password. Wired internet connectivity is also available, and offers optimal speed and reliability.
Note that wireless printers and certain smart devices, such as voice-activated assistants, TVs, and gaming consoles, won't work on MIT SECURE. In addition personal routers and switches are not permitted on any MIT network because they interfere with the operation of the network.
Printing
MIT provides centrally-managed "Pharos" printers around campus, including color and black-and-white printers in all MIT dorms. To print, you send your document to a general print queue and touchlessly release the job at any Pharos printer. Students can print up to 3,000 pages a year for no charge.
Install the Pharos printing client to print from your computer to a Pharos printer on campus, or use the Athena Print Center (MobilePrint) to upload a document from your computer or mobile device.
Learn about learning management systems
Finally, you should be aware of the two learning and course management systems in use at MIT which you will be asked to use as part of your coursework:
Canvas is a modern easy-to-use cloud-based learning management system in use across the Institute which is integrated with a number of popular tools such as Zoom.
Stellar / Learning Modules (LMOD) is the Institute's legacy learning platform that is still used by some instructors.
We can help 24/7!
If you have questions about anything IT-related at MIT, you can contact IS&T's Service Desk for help 24 hours a day, 7 days a week. Also be sure to follow IS&T on Twitter, Facebook, Instagram, and Snapchat to get important news and updates about IT services at MIT.
Good luck and have a great year!