Incoming students: Get software and cloud services!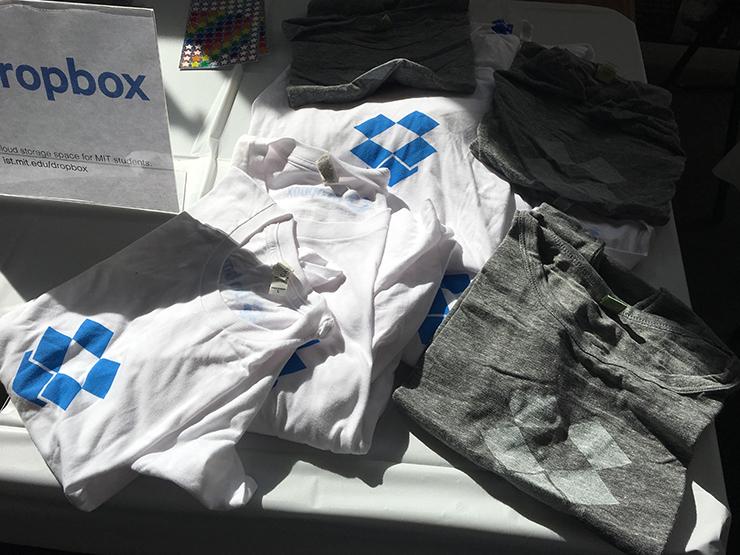 Be sure to sure read our earlier article for incoming freshmen: Protecting your computer.
As an MIT student, you have access to an array of software and cloud-based services courtesy of MIT at no additional cost to you during your time at the Institute. Once you have a Kerberos account and an MIT certificate, you can download or access anything that's marked for use by students on the Information Systems and Technology (IS&T) software grid. Note: Some software and services are not available to incoming students until after registration. Read on to learn about some of the most popular software and services MIT provides to its students.
Cloud storage
MIT students have access to a number of different options for storing and sharing files, including Dropbox, Microsoft OneDrive, and Google Drive. The storage on these platforms available to community members at no cost is significantly greater than what is made available to the general public for free. Check out all of the Data Storage and Collaboration Options in the Knowledge Base (KB).
Drupal Cloud
IS&T's Drupal Cloud service lets you create and manage websites with ease. You don't need HTML experience to design a professional-looking mit.edu website – for yourself or for MIT organizations. Visit drupalcloud.mit.edu to get started.
eduroam
MIT is part of eduroam, a service that lets you use your MIT credentials to login to secure WiFi at thousands of hotspots at other universities and locations in over 100 countries around the world. Simply login with your MIT email address and password to gain access. For details, see IS&T's eduroam page in the Knowledge Base (KB). Also, be sure to download the eduroam companion app.
GitHub
GitHub lets you upload and share software code on the Web, so you can easily collaborate on projects with your peers. Visit github.mit.edu to set up an account.
MIT Mobile
The MIT Mobile app is available for download from iTunes and Google Play. Use this must-have app to check up on MIT news and events. It also offers an up-to-date map and shuttle tracking service, as well as support resources, a people directory, and dining information.
MATLAB
MATLAB is a high-level language and interactive environment used for machine learning, signal processing, image processing, computer vision, communications, computational finance, control design, robotics, and more. Get the inside scoop on MathWorks' MATLAB page and download MATLAB from the software grid.
Microsoft Office
Microsoft Office includes Word, Excel, PowerPoint, Outlook, and OneNote. This software suite provides the tools you need to create documents, spreadsheets, and presentations, manage information, and collaborate with others.
Much more to explore
Check out all the offerings on IS&T's software grid. To learn even more about IS&T's software and services, check out these two events during Orientation for incoming MIT students:
Academic Expo: Wednesday, August 28 from 3 to 4:30 p.m., at the Johnson Ice Rink (W34). IS&T will be handing out free swag bags as well as answering questions about everything you need to know to get your computer ready for the school year.
IT @ MIT: Registration Day, Tuesday, September 3, from 10 a.m. to 4 p.m. in the Z-Center lobby (W35). Learn about all that IS&T has to offer to make computing at MIT easier and more secure. Bring your laptop and/or tablet along to get tagged with an anti-theft sticker, and enter our Back-to-School raffle to win some great prizes!
There will be lots of information and free stuff at both events, so be sure to stop by if you're an incoming first-year, graduate or transfer student.