Incoming students: Prepare for life on campus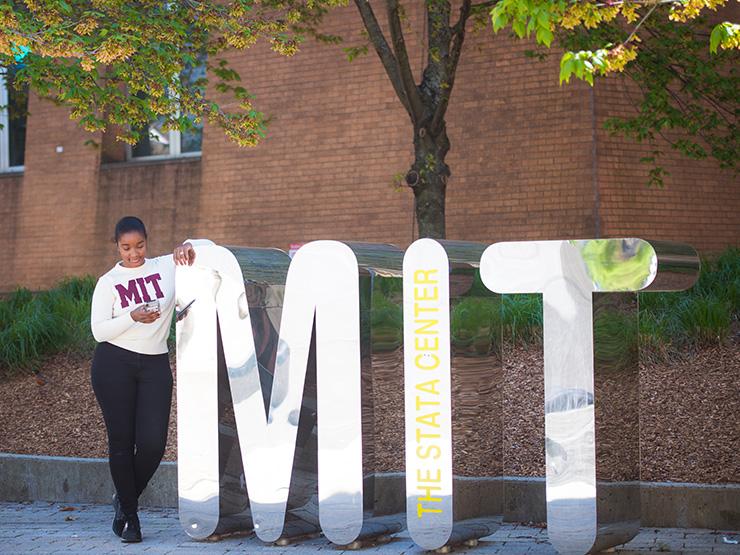 Learn about all of the software and cloud-based services you have access to while you're an MIT student in our previous article Get useful applications and services.
It won't be long now until you incoming MIT students actually arrive in Cambridge to start your academic careers at the Institute. To help prepare you, Information Systems and Technology (IS&T) would like to share a few important IT-related tips and resources related to life on campus.
Get the MIT Atlas mobile app
If you haven't already, download and install the MIT Atlas mobile app (available for iOS and Android). The Pass feature lets you report symptoms if you become ill, so you may access the Institute's on-campus PCR testing program.
Enable your MIT Mobile ID
Once you have the MIT Atlas app, you should enable your MIT Mobile ID. The Mobile ID will allow you to use your iPhone, Apple Watch, or Android phone to easily enter campus buildings, use Institute printers, and buy food with a wave of your device.
Once you are at MIT, if you need a physical ID card, you can print your own using one of the self-service ID printing kiosks on campus.
Securely connect to MITnet
There are several options for connecting to MITnet, the Institute's computer network, once you are on campus. To securely connect your computer or mobile device wirelessly, choose the MIT SECURE WiFi network, and login using your Kerberos username and password. Wired internet connectivity is also available.
Note that wireless printers and certain smart devices, such as voice-activated assistants, TVs, and gaming consoles, won't work on MIT SECURE. In addition personal routers and switches are not permitted on any MIT network because they interfere with the operation of the network.
Self-service IT accessories
If you need an ethernet cable, you can get one for no charge from one of the self-service IT accessory vending machines around campus with a wave of your MIT ID. In addition, you can get KF94 face masks from the machines, also at no cost to you.
Printing
MIT provides centrally-managed "Pharos" printers around campus, including color and black-and-white printers in all MIT dorms. To print, you send your document to a general print queue and release the job at any Pharos printer touch-free. Students can print up to 3,000 pages a year for no charge.
Install the Pharos printing client to print from your computer to a Pharos printer on campus, or use the Athena Print Center (MobilePrint) to upload a document from your computer or mobile device.
We can help 24/7!
If you have questions about anything IT-related at MIT, you can contact IS&T's Service Desk for help 24 hours a day, 7 days a week. Also be sure to follow IS&T on Twitter, Facebook, Instagram, and Snapchat to get important news and updates about IT services at MIT.
Good luck and have a great year!