Zoom meeting hosts can now enable live transcriptions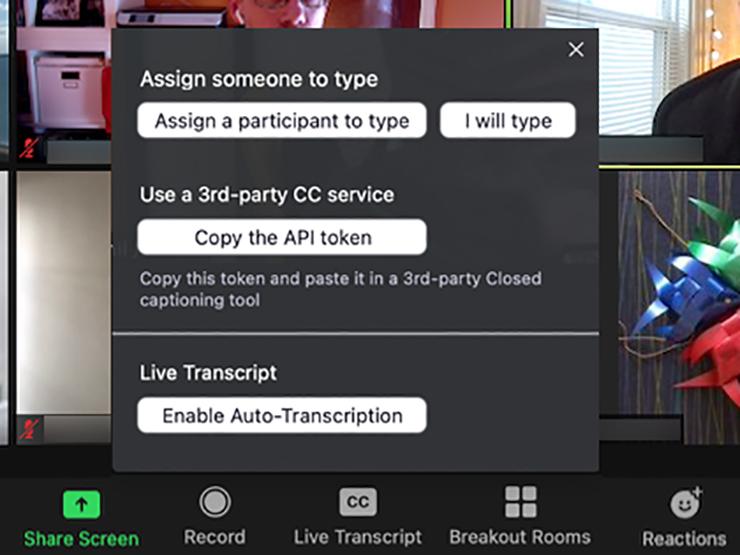 Zoom recently introduced an AI-powered live transcription service as an available meeting feature for all paid customers, including MIT (mit.zoom.us). Information Systems and Technology (IS&T) has made this feature visible to all meeting hosts by default. Meeting hosts can enable this feature for participants by using the "Live Transcript" button that now appears in the menu bar of all Zoom meetings.
Be aware that there are limitations to Zoom's live transcripts. If someone has requested captioning as a disability-related accommodation, the host will need to engage a professional service provider to do live captioning. MIT's Disability and Accessibility Services office provides a list of resources and vendors hosts can use for transcribing and captioning videos.
For more information, and to stay up to date with future Zoom releases:
MIT community members who have questions or need assistance using Zoom are encouraged to visit Zoom's support website to leverage their 24x7 support services for answers to common questions or to open a support case.