Returning MIT students: Touchless printing available on campus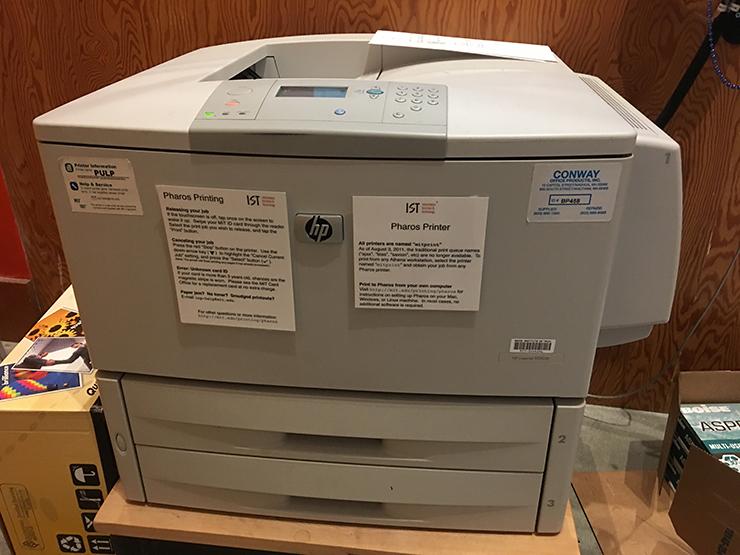 MIT students returning to campus for the spring term will be greeted with recent changes that provide safer and more convenient ways for community members to manage their printing needs.
This past fall, Information Systems and Technology (IS&T) and CopyTech outfitted all dorms with both color and black-and white printers. Additionally, a new "touchless" way to print has been enabled. Users can now remotely upload and release print jobs to any Pharos printer on campus without requiring a swipe card.
While intended primarily for students, it's also available to all members of the MIT community. Affiliates who wish to use Pharos printing must first link their MIT ID cards to the Pharos system.
How it works
Install the Pharos printing client to print from your computer or mobile device to a Pharos printer on campus. Visit print.mit.edu and use the Athena Print Center to upload files to be printed, select a destination printer, and release or delete print jobs.
Support
Get started using touchless printing with managed Pharos printers.
Learn more about touchless printing in the Knowledge Base. You can also get support for centrally-managed Pharos printing via CopyTech: icp-help@mit.edu.