Amazon Web Services (AWS) is a public cloud platform that provides solutions and services including virtual machine instances, databases, storage, and more. MIT is a participant in an AWS service offering provided under Internet2's NET+ initiative, which provides additional benefits over the "standard" AWS service.
Available To
Faculty, Staff
Benefits and key features
Taking advantage of the Internet2 NET+ AWS service requires that you register an AWS account ID with DLT, a third-party chosen by Internet2 to operate the service. AWS accounts registered with the service will realize several immediate benefits including discounted pricing on AWS services. A full listing of benefits is provided below: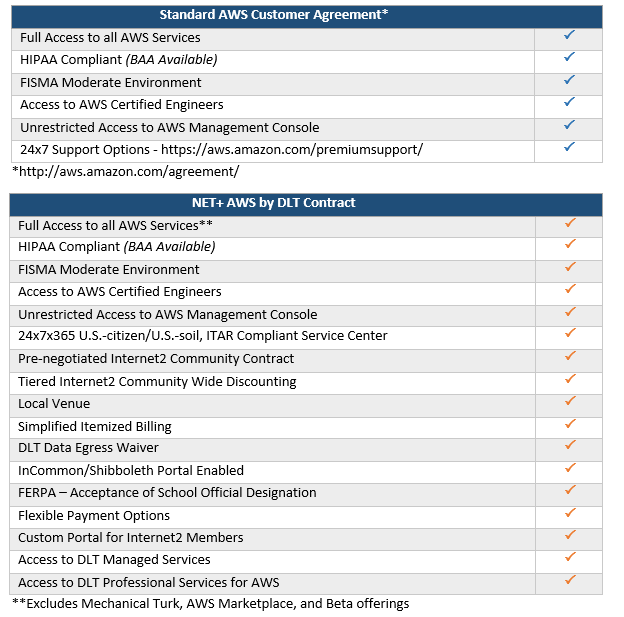 Note: MIT leverages private, high-speed peering via Amazon's DirectConnect service. It is not eligible for the Data Egress Waiver.
Requirements
An existing MIT Kerberos username and a valid method of payment, e.g., MIT Purchasing Card or Purchase Order.
Getting started
To gain access to the Internet2 NET+ AWS customer portal, allowing for the creation of new AWS accounts or registration of existing accounts with the service, contact aws-support@mit.edu.