In response to the impacts of COVID-19 on the campus learning environment, MIT is providing a range of IT resources to the community, including the Teach Remote website, to best support our community's shift to teaching and learning remotely. These elements collectively represent a significant amount of change for those involved in MIT's teaching and learning activities, so we are working to develop ways to simplify the integration of these tools into their activities. The Office of Digital Learning (ODL) and Information Systems and Technology (IS&T) have launched a Learning Tools Interoperability (LTI) beta program that enables seamless integration of these new tools into MIT's Stellar and LMOD learning management environments.
More information will be available soon about joining the beta program for upcoming terms.
Available To
Faculty, Lecturers, Instructors
The first services available for integration are:
Zoom - video conferencing for online classes
Piazza - forums for students and instructors
Gradescope - grading for exams and assignments
These tools were selected based on prior widespread usage across the community and feedback from the community and our partners indicating that they would play a critical role supporting remote teaching and learning.
The beta program will provide integrations to each platform for your subject, saving valuable time and reducing the effort required to set up your online classes.
Benefits and key features
Zoom
Zoom, the popular online conference service, was recently made available to all of MIT. With this pilot, when you opt in for a subject, the LTI technology will automatically create Zoom meetings based on the Registrar's academic course schedule and make them available to you and your students in an easy-to-use calendar interface.
For instructors and teaching assistants:
Each Zoom meeting comes preconfigured for ease of use and with appropriate security settings. The instructor is automatically made the meeting host, with any co-instructor or teaching assistant set to be a co-host. A link to your Zoom calendar will appear in the menu of your Stellar site. To begin a session, click the link in your Zoom calendar entry. You will need to authenticate through Touchstone in order to start the Zoom meeting.
For students:
To join a session, students click the join link in their Zoom calendar. A password will be displayed on the Zoom calendar entry that will be required to join the Zoom meeting. Each session is recorded; to view the recording, click on a past calendar item to find a link to the Zoom recording of the session.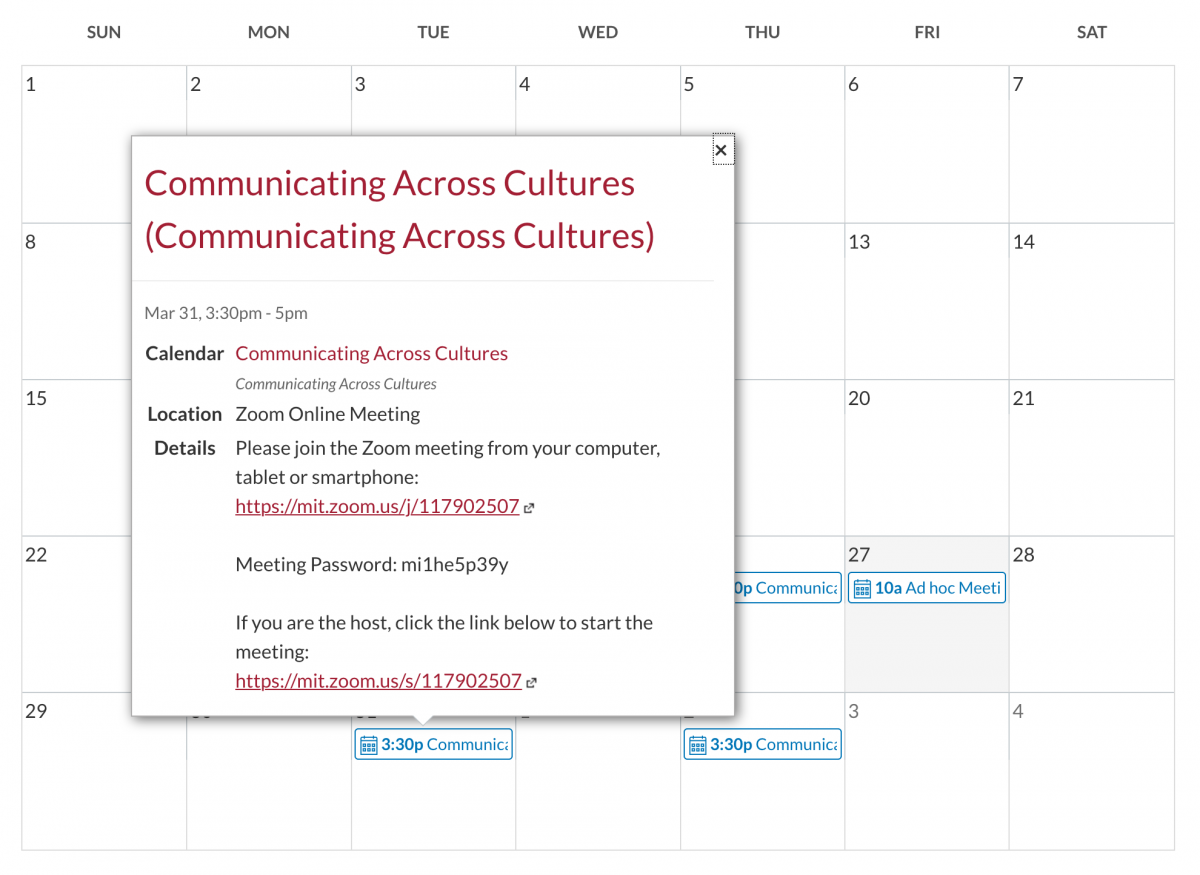 Video demonstration:
Piazza
Piazza is an online, wiki-style question and answer platform for instructors and students. Opting into this program integrates Piazza with your subject, simplifying setup, and provides easy navigation between your Stellar site and Piazza.
Gradescope
Gradescope provides a set of online grading tools designed to accommodate a common grading workflow. Opting into this program integrates Gradescope with your subject, simplifying setup, and provides easy navigation between your Stellar site and Gradescope.
Requirements
Use of the tools in this beta program requires logging in through Touchstone using an MIT Kerberos account. If you or any of your students do not have an MIT Kerberos account, contact the Service Desk for assistance.
Getting started
To learn more about these services, visit the Knowledge Base: