Protecting information at MIT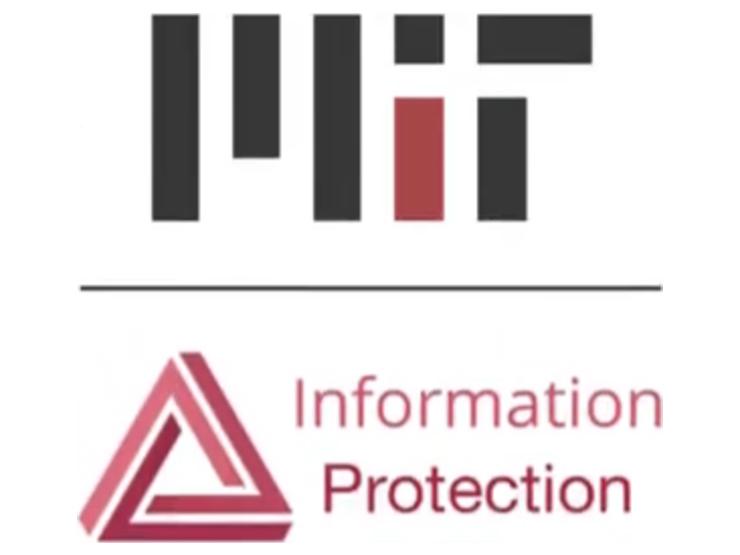 Given increased internet security threats and regulatory and compliance obligations, it's important that each one of us understands our role in safeguarding information at MIT. To guide you in doing that, the Institute has launched an improved Information Protection website. Visit the website to take a quick quiz to find out the risk level for the information you handle at MIT, and see what you need to do to properly safeguard that information.
Protecting information
In addition to exploring the new website, Information Systems & Technology (IS&T) recommends that you take the following basic actions to protect the information you handle and to keep MIT safer:
MIT may have time-sensitive legal and regulatory obligations if certain Institute information is compromised. Examples include the loss of a laptop or paper files; malware; or notification from a vendor of a security incident affecting MIT information. Please assist MIT in fulfilling its obligations by reporting an incident as soon as you become aware of it.
Phishing and other scams
Phishing emails and email scams continue to be an effective way for scammers to steal money (through gift cards or wire transfers) and credentials, install malware, or extort cryptocurrency. Many of these emails are targeted to a specific department or lab, and may appear to come from someone you know or do business with.
If an email looks suspicious, report it to phishing@mit.edu by forwarding the email as an attachment. The IS&T Security team will take steps to protect the community.
Learn more
The Awareness I: IT Security and Awareness II: IT Security courses are available in the Atlas Learning Center.
Jessica Murray, who directs IS&T's security programs, is available to answer specific questions or to recommend training.
* * *
This new resource represents a collaborative effort led by MIT's Data Classification Working Group, with representatives from the the Audit Division, IS&T, the Office of the General Counsel, and Risk Management and Compliance Services. Community members from both academic and administrative areas provided input through an extensive pilot effort. I extend my sincere appreciation to everyone who contributed to this effort to make MIT – and its community members – safer.