Wireless or wired, options for connecting to MITnet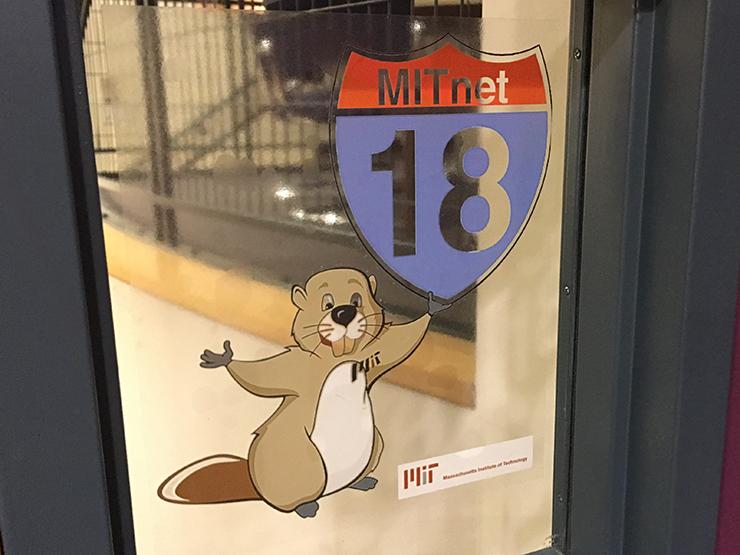 Looking to get online while on campus? Information Systems and Technology (IS&T) offers a few ways to connect to MITnet, the Institute's campus-wide computer network. MITnet provides both wired and wireless (WiFi) access for a range of devices: desktop computers, laptops, mobile devices, and printers.
Wireless: MIT Secure and MIT Guest
IS&T strongly recommends that MIT community members use the MIT SECURE network for wireless connections. Visitors on campus are welcome to access the MIT GUEST network. For a comprehensive overview of these options, see the Wireless Networks at MIT page in the KB.
MIT SECURE
Community members can access both the internet and MIT online resources such as Atlas and Stellar through MIT SECURE; an MIT Kerberos ID and password is required. MIT SECURE uses the wireless protected access (WPA2) protocol to encrypt all network traffic between your computer and the MIT wireless network controllers.
Instructions on how to connect to MIT SECURE on Windows, Mac OS X, Linux, and mobile devices are available in the KB.You may get a security alert when trying to connect. If you do, you'll want to verify that the server used for authentication is legitimate. See the MIT SECURE Wireless Certificate Fingerprints KB page for details.
MIT Guest
For guests visiting the campus, IS&T provides an open wireless network called MIT GUEST. It doesn't require authentication and is not encrypted. Visitors need to make sure their wireless card is on and enabled before selecting MIT GUEST as their wireless network option.
MIT GUEST provides limited access to the internet and MIT resources: for example, printing to Pharos printers is not possible through MIT GUEST.
This WiFi network is intended for short-term use and is not recommended as the main network for community members.
Wired
Wired internet connectivity is available to the MIT community and guests. Setup may be required for devices when plugged into a wall jack. For instructions, see How do I configure my computer to connect to MITnet via a wired Ethernet connection? in the IS&T Knowledge Base (KB). Those visiting MIT may also want to view the Network Connectivity for MIT Guests page.
Printers
Instructions on connecting a printer to MITnet are available online. Note that, at this time, wireless printers cannot use MITnet.
Incompatible devices
Some non-computer devices, including certain smart TVs and gaming consoles, won't work on MIT SECURE. IS&T details the reasons for this on its website. Such devices can use a wired connection.
Personal routers and switches are not permitted on any MIT network because they interfere with the operation of the network.
Connecting from off campus
The Prisma Access Virtual Private Network (VPN) lets users securely access MITnet from off campus – for example, when working from home. To make the connection, download and install the GlobalProtect remote access VPN client.
Support
IS&T's KB has several helpful articles about connecting to MITnet:
Feel free to contact the IS&T Service Desk if you need help making a network connection or have questions about the compatibility of a device.