IS&T maintains the Institute's campus safety and security infrastructure, enabling access to MIT buildings.
Available To
Students, Faculty, Staff, Alumni, Affiliates, Visitors
Details
Much of the MIT campus is open to the general public between the hours of 6 a.m. and 7 p.m. on weekdays, Monday through Friday, except during holidays and Institute closures.
Select buildings, including the MIT Welcome Center, MIT Medical, the Stratton Student Center, and athletic facilities, have entrances open to the public during business hours stated on their department's website.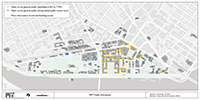 Visitor entry outside of public hours
Guests and visitors who are issued a Tim Ticket invitation by an MIT community member may create their visitor ID and use it at locked exterior doors between the hours of 6 a.m. and 7 p.m., 7 days a week, including holidays.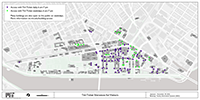 Campus access for MIT ID holders
Individuals with an active MIT Kerberos account — including faculty, staff, students (including cross-registered and visiting students), campus residents, and sponsored guest affiliates — can use the Atlas mobile application to activate a digital MIT ID and use it to access doors on campus.
MIT Alumni with an Infinite Connection account can use the Tim Tickets application to activate an MIT ID to use for campus access.
Both applications provide the ability to print an optional physical MIT ID card.
Note to graduate students sponsoring an account for their spouse or partner not living on campus: Request a sponsored guest account for your spouse/partner here.
Access to card access controlled interior doors and certain restricted buildings at the Institute is managed by designated individuals ("gatekeepers") within each DLC via the Physical Security dashboard (Genetec).
Special event access:
DLC leaders and building managers may contact physicalsecurity@mit.edu to request access to MIT space for an event outside of stated schedules.
Using
See the Knowledge Base for door access schedule details.
Support
If you need assistance using MIT's campus access systems, contact the Service Desk.